Free Breakfast Recipe eBook
Thinking outside the cereal box is easy with these deliciously simple wholefood breakfast ideas…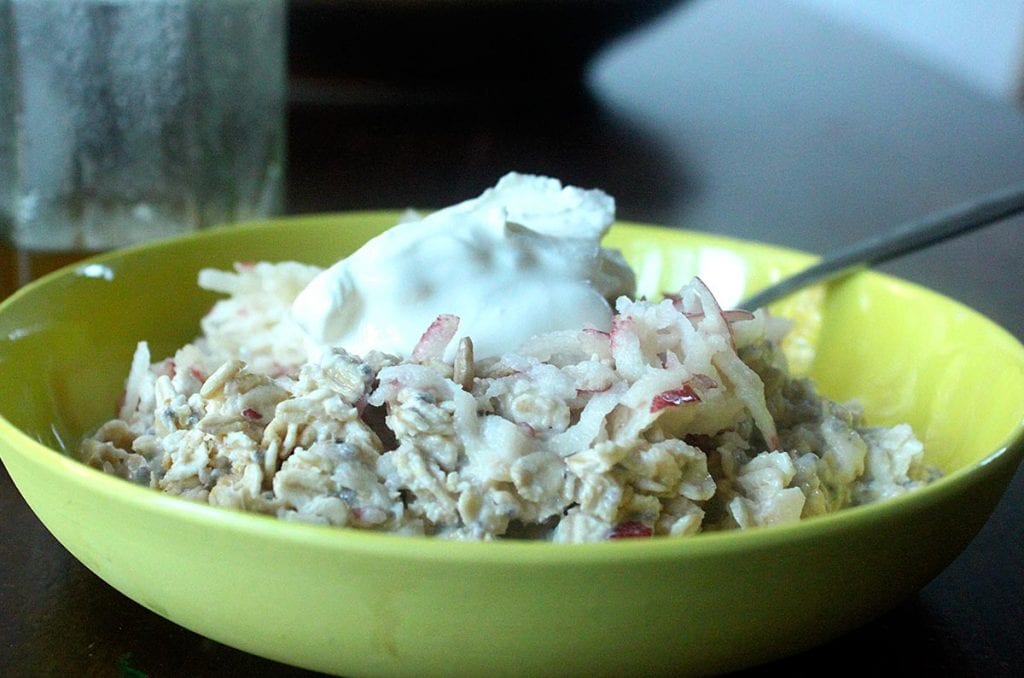 Subscribe to my newsletter to receive:
Tasty family-friendly recipes
Postive parenting ideas
Women's health inspiration
Subscriber only special offers
*you can unsubscribe at any time
and as a thank you get instant access to your FREE copy of the Think Outside the Cereal Box breakfast recipe ebook here:
Here are 5 things to think about before you reach for the boxed cereal in the supermarket.
Cereal is…
1. Highly processed – to make the flakes, shapes and puffs, the grains have to be heated up to very high temperatures and extruded at high pressures. The shapes are then sprayed with synthetic vitamins and food colours
2. Nutrient deficient – The processing destroys many valuable nutrients in grains, causes the oils to become rancid and renders certain proteins toxic
3. Difficult to digest – cereal grains contain phytic acid, a substance that binds up nutrients and makes it difficult for you body to absorb and therefore difficult to digest
4. High in sugar and carbohydrates – most of the cereals marketed to kids have 30-50% sugar content which raises blood sugar levels very quickly
5. Health issues – all of the above points can cause bloating, constipation, IBS, allergies, infections, concentration issues and contribute to weight gain, obesity and more
If you want to achieve vibrant health for your whole family, you need to think outside the cereal box and the best place to start is with my free Breakfast ebook!
Subscribe to my newsletter to receive regular updates and tips to help you improve your family's health (you can unsubscribe at anytime) and as a thank you get instant access to your FREE copy of the Think Outside the Cereal Box breakfast recipe ebook here: