Rich and delicious chocolate muffins (with vegetables!)
A lovely friend of mine runs the most awesome kids cooking classes in Melbourne.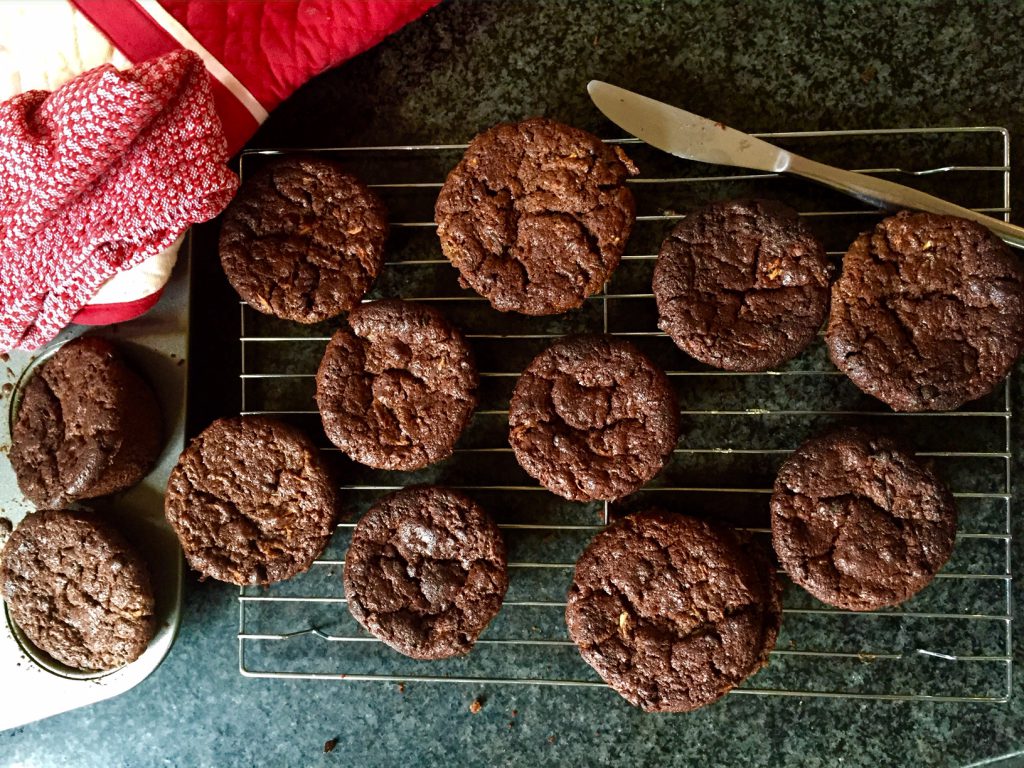 If you haven't already heard of it yet, it's called Mish's Dishes. We first discovered each other through Facebook (as you do!) and have stayed in touch over the last couple of years, offering support, ideas and sharing recipes.
The following recipe is inspired by Mish and is a recipe she shared with me for one of my kid's cooking classes. It is just so decadent and delicious that even my conservative mother-in-law and teen nephew inhaled them. What's really special about them is not only do you get an extra burst of goodness by adding the zucchini and carrot, but they combine to produce the most wonderfully moist, rich texture. So they aren't just in there for the 'healthy factor'!
Who' d have thought that combining chocolate and veggies in this way would be so delicious?
Try it and find out! (The recipe makes a lot, so you can also halve the recipe and make smaller muffins, just perhaps reduce the cooking time by 5 minutes).
Rich and Delicious Chocolate Muffins (with Vegetables!)
Ingredients
275

grams

butter

room temperature

1

cup

rapadura sugar

2

eggs

2

cups

spelt flour

1/2

cup

cacao powder

1

teaspoon

baking powder

1/4

teaspoon

bicarb of soda

1/2

teaspoon

salt

1/2

cup

yoghurt

1/2

cup

milk

optional, use if mixture is too dry

1

zucchini

grated and squeeze out the moisture

1

carrot

grated and squeeze out the moisture
Instructions
Preheat oven to 175 degrees celcius

Line a 12 hole muffin tin with paper cases

In a large bowl cream the butter and sugar until light and creamy

Add eggs one at a time, beating well after each addition

Stir in the yoghurt and milk if using

In a separate bowl combine the flour, cacao, baking powder, bicarb of soda and salt

Pour into the creamed mixture and fold ingredients together until just combined

Fold in zucchinis and carrots

Fill the paper case until 2/3 full

Bake for approximately 2o – 25 minutes or when toothpick comes out clean

Cool in the tray for 10 minutes then turn out onto wire rack.
As far as breakfast cereal goes, I always say, "you may as well eat the box', it's probably more nutritious than what's inside! Here are 5 things to think about before you reach for the boxed cereal in the supermarket.

Download Now