My Favourite Gift Ideas for Mother's Day
Mother's Day is just around the corner …
If you're like me you're panicking a bit, and don't know what your going to get your loved ones for Mother's Day, you're going to find this bunch of beautiful items handy because you can buy them all online for your mum, grandmother or you can hint for yourself if anyone happens asks : )
MY FAVOURITE GIFT IDEAS FOR MOTHER'S DAY
HOME
S'well Calacatta Gold 500 ml Insulated Stainless Steel Bottle
Gosh I'd feel special and blingy getting one of these water bottles! My current one is old and quite smashed up…hint, hint! (they have lots of gorgeous finishes to choose from).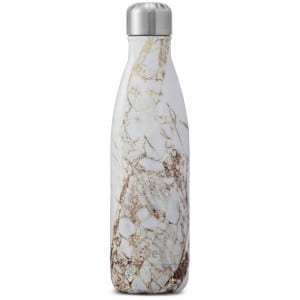 How beautiful is this modern set of sustainably harvested and certified organic handcrafted bamboo made by village artisans? What a super-special gift on Mother's Day Special right now! Reduced from $251 to $125.50.
This Summer Entertainers Set is a great addition to holiday entertaining and perfect to use all year round. I love that it's unbreakable and you can take it anywhere. It will be fun to pull this out to use for spring and summer with all those gorgeous colours and the apron and tea towels will come in handy too. On Mother's Day Special $295 reduced to $147.50!
SELF CARE
A body brush is a must have to ensure we are draining the lymphatic system, detoxifying, exfoliating every day. The natural bristles in this beechwood bath brush are perfect for massaging the skin and stimulating blood circulation. I do love an extra long handle to get to those hard-to-reach areas.
.
Pastiche – Zephyr Silver Necklace
This is one you can hint to your family about. On my! Just love this design inspired by the strength and spirit of the Inca tribe. Don't you? There were many, many more pieces I loved on this site. Happy browsing : )
Essential oils are concentrated liquids made of aromatic compounds from plants. The best essential oils are typically steam-distilled and 100 percent pure.
Sensation – This is going to be my gift to myself. I only had a sample of this scent and OMG, it's just so me. It combines fragrant, feminine essential oils that are uplifting and refreshing. Diffusing it made me want to curl up on the lounge with a good romance novel and escape. It's currently my fave.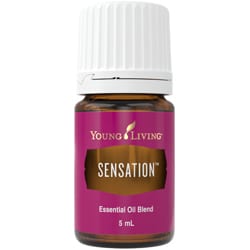 This can be bought singularly but also comes in the Premium Starter Kit (below). Not only do I use it as a toxic free perfume, but while I'm swanning around smelling great, 'stress away' is also helping me feel relaxed, calming my nerves and gives me a deep, restful sleep when I apply it at bedtime.
In every way possible it's important to create healing environments in our body, and essential oils are one way to help do this.The essential oils in this starter kit are just so beautiful and soothing. They
evoke relaxation and a positive feeling, which promotes healing in the body. Isn't that what every mum wants? Add a few drops of lavender for a relaxing bath, diffuse some peppermint to create a sense of calm or 'purification' to detoxify the air, 'francincense' is perfect for meditation or to promote a beautiful complexion. Note: the 'Stress Away Roll On' mentioned above comes with this kit.
Young Living have an amazing promo on for May month with some wonderful bonus gifts. You can email me directly to learn more about this or any Young Living products.
ARE YOU ORGANISED FOR MOTHER'S DAY?
WHAT ARE YOU HOPING TO RECEIVE THIS MOTHER'S DAY?
DON'T FORGET TO TREAT YOURSELF TOO, IT TAKES THE PRESSURE OFF YOUR BELOVED FAMILY TO GET THE EXACT RIGHT GIFT!
Bren x
As far as breakfast cereal goes, I always say, "you may as well eat the box', it's probably more nutritious than what's inside! Here are 5 things to think about before you reach for the boxed cereal in the supermarket.

Download Now