Seared Scallops with Leek and Cauliflower Puree
Scallops are much cheaper than most fish and take just minutes to cook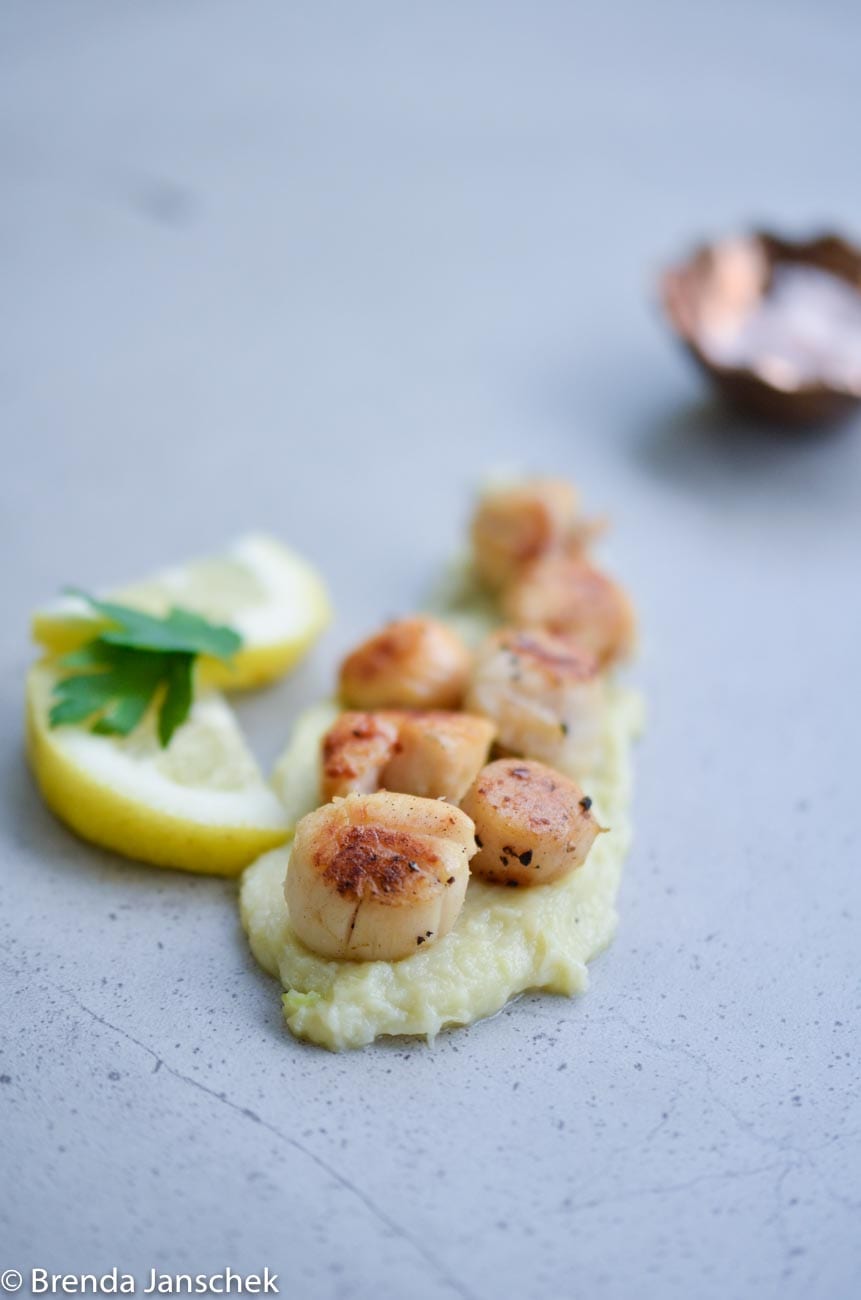 Scallops are a great source of protein, vitamins like magnesium and potassium and Vitamin B12, and minerals like selenium and zinc, as well as Omega-3's.
Thank you to Kady O'Connell for sharing this delicious recipe and photo with me.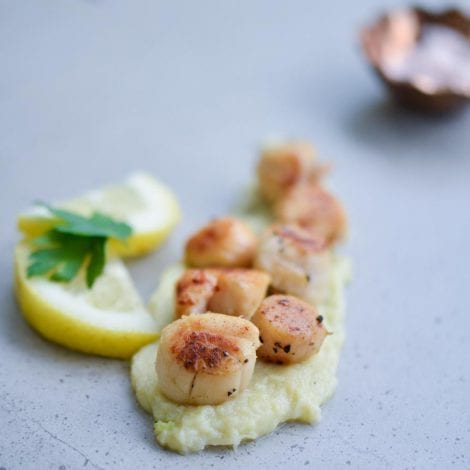 Seared Scallops with Leek and Cauliflower Puree
Ingredients
12

Scallops without roe

sea salt

black pepper

coconut oil

1/2

head cauliflower

1

tbsp

lemon juice

1/2

cup

chopped leeks

1

tbsp

hot water

can use water cauliflower is boiling in
Instructions
The scallops need to be bone dry. Put some kitchen roll out on a counter and place the scallops onto it - then cover with another sheet of kitchen roll and gently press to absorb water. Do this twice with fresh kitchen roll if needed.

Boil cauliflower for about 10 minutes in salted water or until soft

Sautee leeks in 1 tsp coconut oil for 5 minutes on a low-medium heat until soft

Add cauliflower, leeks, 1 tbsp hot water from cauliflower pot, lemon juice to a food processor/blender. Blend until smooth. Season with salt & pepper.

Put a frying pan on the highest heat and wait a few minutes until the pan is extremely hot. add 1 tsp coconut oil and spread around the pan.

Place the scallops on the pan and season them with salt & pepper while cooking.

Cook for 1 minutes then turn and cook for 1 and a 1/2 minutes on the other side. They don't take long to cook but you want to get them nice and brown on the edges so you will need a very high heat.

Spread puree on a plate and top with the scallops!
As far as breakfast cereal goes, I always say, "you may as well eat the box', it's probably more nutritious than what's inside! Here are 5 things to think about before you reach for the boxed cereal in the supermarket.

Download Now
Are you dealing with daily sugar cravings, poor digestion, foggy brain, stubborn weight gain, skin problems, exhaustion and countless other conditions that you've learnt to just put up with? Then you need to try this simple cleanse that's easy, delicious and fits in with the family!

FIND OUT MORE!