Spinach, Lentil and Lemon Soup
As Mums in charge of feeding the family, we tend to develop a repertoire of dishes we rotate, depending on what strikes a chord with the whole family.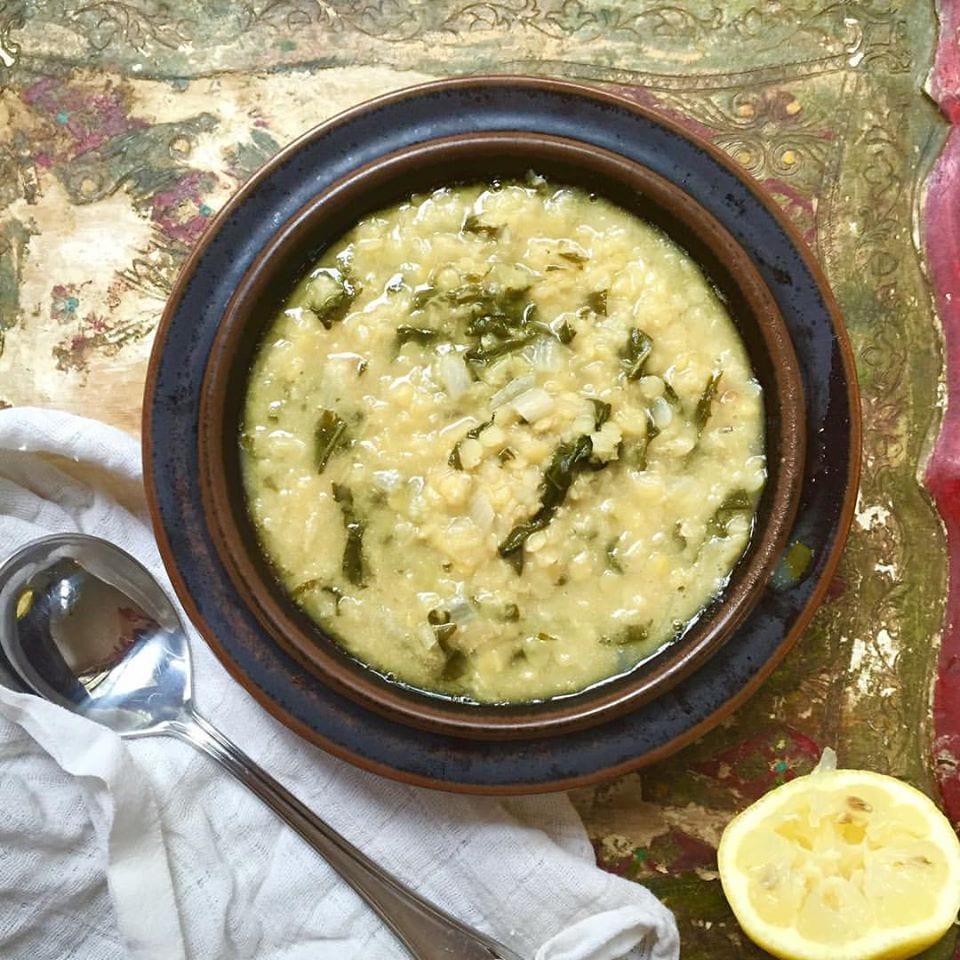 Growing up in a Middle-Eastern family, one of those dishes was a popular cultural dish, mums delicious and comforting spinach, lentil and lemon soup.
Mum still cooks it for me. Well, to be honest it's my kids she's really cooking for these days. Every second week she'll come around and stock my fridge full of foods to last up to three days, the selection based on the specific requests of my kids. Some of her popular dishes are za'taar, homemade pies, spanokopita and her cannelloni. It's really special to see that they also love her lentil soup as much as I do.
It's unassuming in in it's simplicity, but manages to pack a truly delicious punch, and makes a perfect mid-week meal the whole family will enjoy.
I always recommend soaking lentils overnight i possible.
Spinach, Lentil and Lemon Soup
2016-07-08 22:04:36
Serves 5
Ingredients
Splash of olive oil or coconut oil
1 large onion, finely chopped
2 cups red lentils
6 cups water or vegetable stock (I throw in a couple of my frozen chicken stock ice-cubes too)
1 bunch English spinach, leaves washed and chopped
1/2 lemon, juiced
Sea salt and pepper to taste
Instructions
Heat oil in a large saucepan or stockpot over medium heat
Add the onion and gently fry for up to 5 minutes
Add the lentils and water/stock and bring to the boil
Reduce heat and simmer for 25-30 minutes or until lentils are tender and starting to fall apart, adding in spinach in the last 5 minutes of cooking
Stir in the lemon juice just before serving and season with salt and pepper
Ladle into bowls and serve with toasted buttery, garlicy sourdough and extra lemon juice to taste
Notes
You can blitz the soup until smooth if texture is an issue for little kids
Brenda Janschek Health & Lifestyle https://brendajanschek.com/
As far as breakfast cereal goes, I always say, "you may as well eat the box', it's probably more nutritious than what's inside! Here are 5 things to think about before you reach for the boxed cereal in the supermarket.

Download Now