Spinach, Lentil and Lemon Soup
As Mums in charge of feeding the family, we tend to develop a repertoire of dishes we rotate, depending on what strikes a chord with the whole family.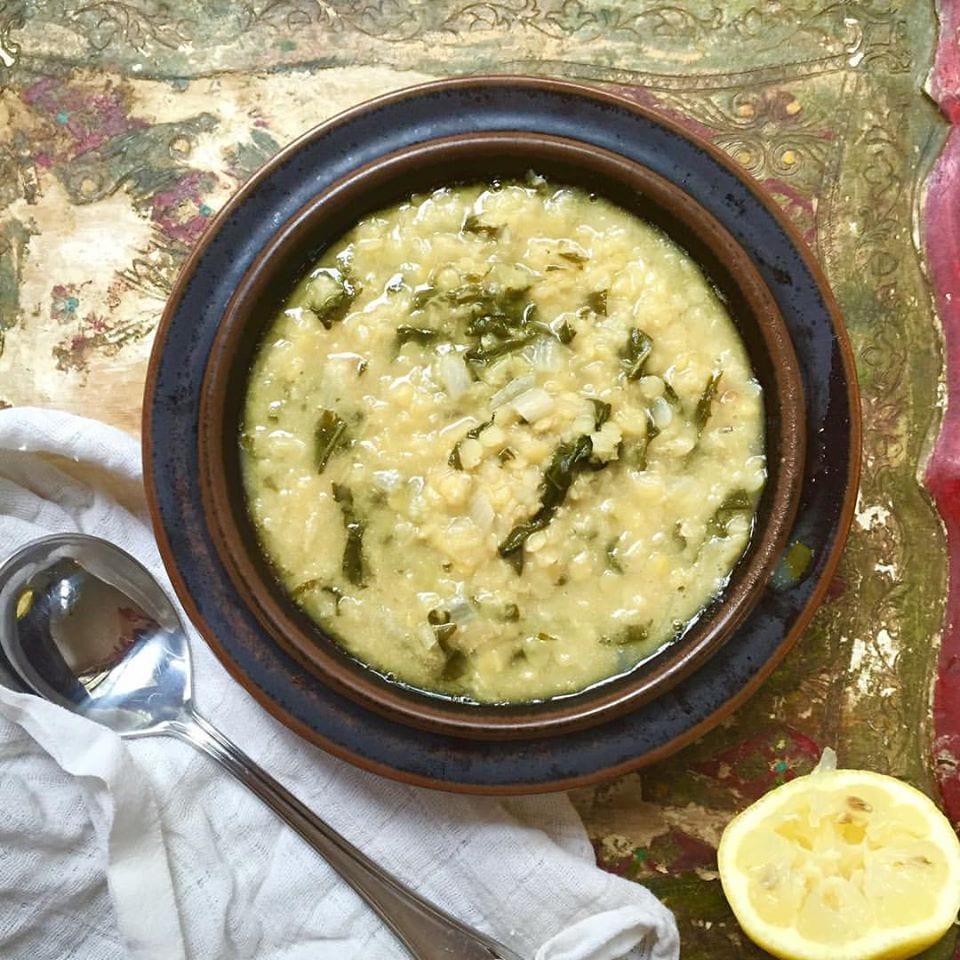 Growing up in a Middle-Eastern family, one of those dishes was a popular cultural dish, mums delicious and comforting spinach, lentil and lemon soup.
Mum still cooks it for me. Well, to be honest it's my kids she's really cooking for these days. Every second week she'll come around and stock my fridge full of foods to last up to three days, the selection based on the specific requests of my kids. Some of her popular dishes are za'taar, homemade pies, spanokopita and her cannelloni. It's really special to see that they also love her lentil soup as much as I do.
It's unassuming in in it's simplicity, but manages to pack a truly delicious punch, and makes a perfect mid-week meal the whole family will enjoy and leftovers can be packed to take to work or school for lunch.
I'm often asked how to keep the food hot until lunchtime.
Well, it's as easy as 1, 2, 3:
Boil the kettle and then pour the water into the thermoses, be sure to pop the lids on
Heat up the food
Pour out the hot water add the warmed up food into the container, then pop the lid on immediately.
Here are my fave insulated jars which have lasted me years:
Lunchbots Insulated Stainless Steel Container 470ml 16oz
In these containers I pack soups, pastas, any hot meals and also cold salads.
Goodbyn Insulated Food Jar 12oz 350ml – Blue
I like this smaller size option to keep things cool like yoghurt, granola and fruit, overnight oats or to keep things warm like the chicken nuggets or smaller serves of things like soup, stew, pasta.
If you're looking for more lunch inspiration, take a look at my new recipe ebook, Easy Wholefood Lunchboxes. It's packed with 40 delicious nut-free, refined sugar free sweet and savoury recipes which have all been kid-tested and approved!
There's even a delicious recipe for Kale and Cannelleni Bean Minestrone which my kids love taking to school in their insulated container.
Some of the goodies in this recipe like lentils, sea salt, and stock, you can grab from my one-stop-favourite-shop wholefood online store, The Wholefood Collective. Their prices are very discounted and they stock all my favourite products.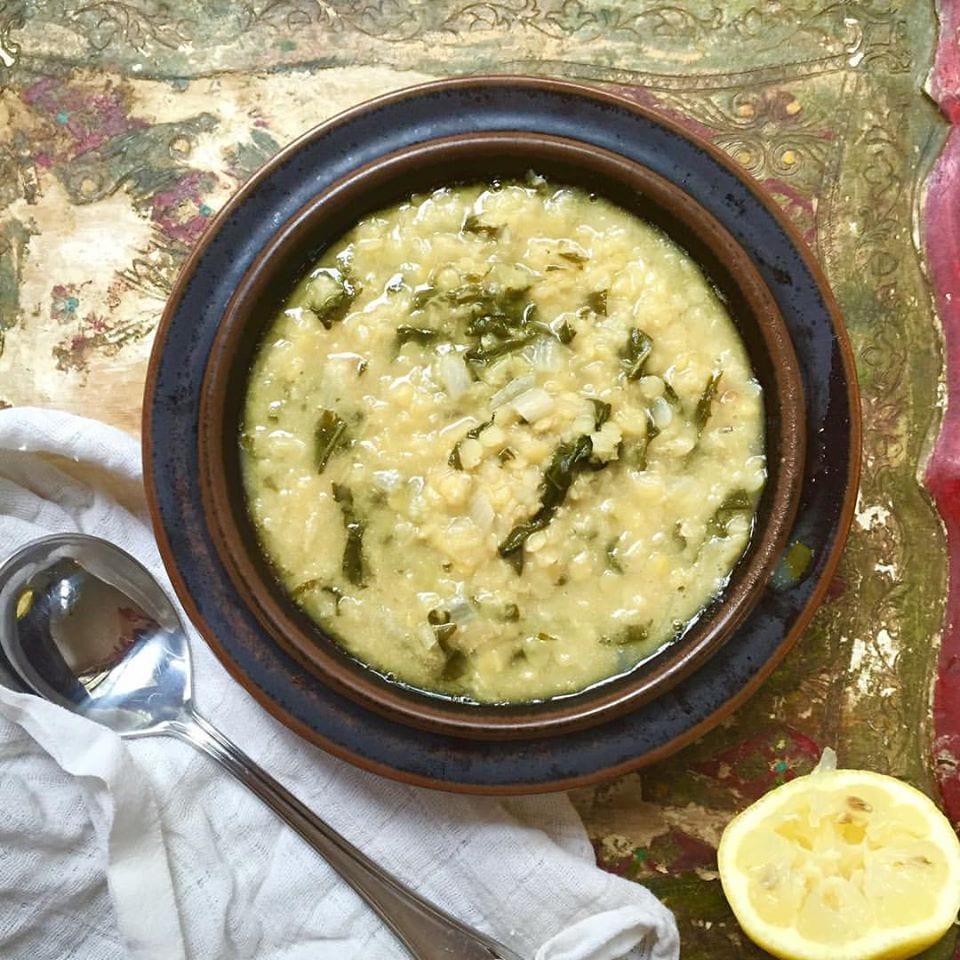 Spinach, Lentil and Lemon Soup
Ingredients
Splash of olive oil or coconut oil

1

large onion

finely chopped

2

cups

red lentils

6

cups

water or vegetable stock

I throw in a couple of my frozen chicken stock ice-cubes too

1

bunch English spinach

leaves washed and chopped

1/2

lemon

juiced

Sea salt and pepper to taste
Instructions
Heat oil in a large saucepan or stockpot over medium heat

Add the onion and gently fry for up to 5 minutes

Add the lentils and water/stock and bring to the boil

Reduce heat and simmer for 25-30 minutes or until lentils are tender and starting to fall apart, adding in spinach in the last 5 minutes of cooking

Stir in the lemon juice just before serving and season with salt and pepper

Ladle into bowls and serve with toasted buttery, garlicy sourdough and extra lemon juice to taste
Notes
You can blitz the soup until smooth if texture is an issue for little kids
Packed with 40 delicious nut-free, sweet and savoury wholefood recipes your kids will love!

Add to cart

$14.95
As far as breakfast cereal goes, I always say, "you may as well eat the box', it's probably more nutritious than what's inside! Here are 5 things to think about before you reach for the boxed cereal in the supermarket.

Download Now