Sweet Potato Wedges
These wedges are a wholesome, nutritious family favourite and a perfect side dish with burgers, coconut fried fish or chopped into a green vegetarian salad with some sun-dried tomato, goats cheese and sunflower seeds. Yum!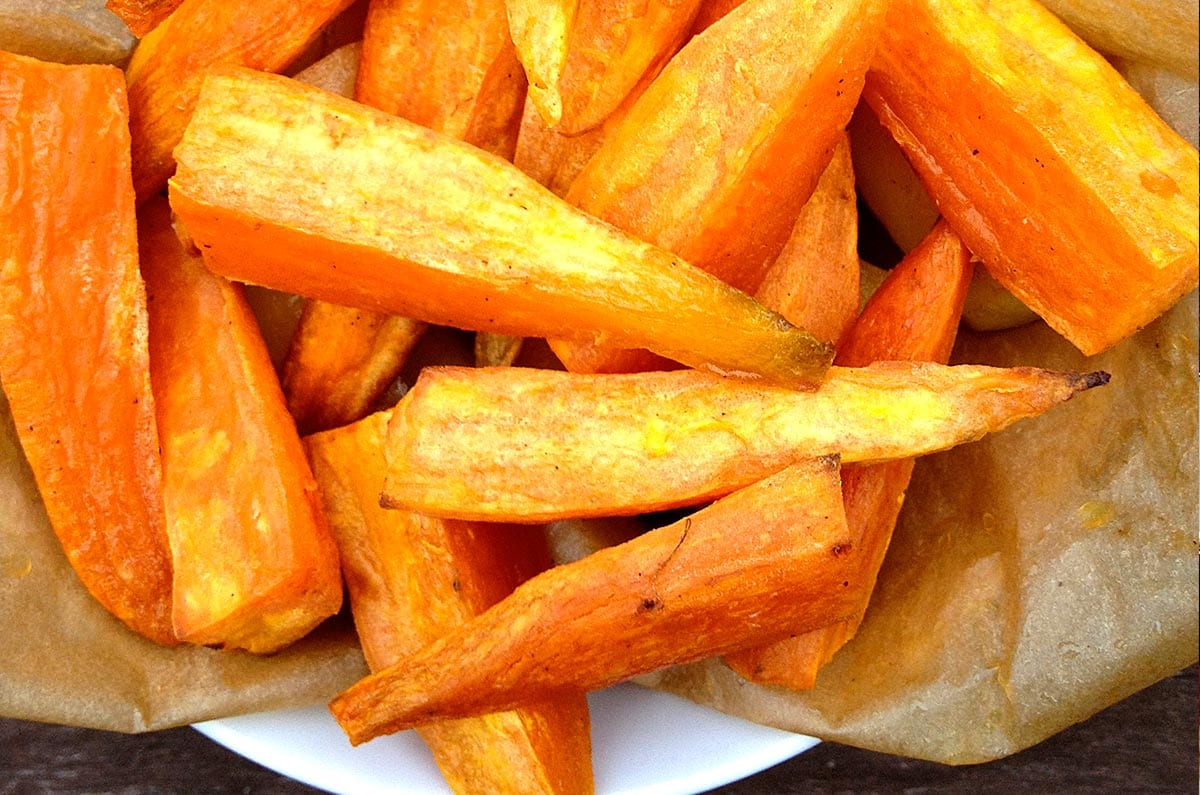 Sweet potato:
Sweet potato is full of important vitamins like B6 vitamins which is great for our hearts, Vitamin C which wards of colds & flu's, Vitamin D which is critical for our immune system, iron which gives us energy, magnesium which relaxes us and potassium which helps to lower blood pressure.
It is also high in fibre which helps us to burn energy more slowly and efficiently.
Coconut Oil:
Coconut oil boosts HDL cholesterol (our good cholesterol), it's high in anti-oxidants, anti-microbial and increases satiety. This oil stays stable (and therefore safe for our health) when cooking at high-temperatures.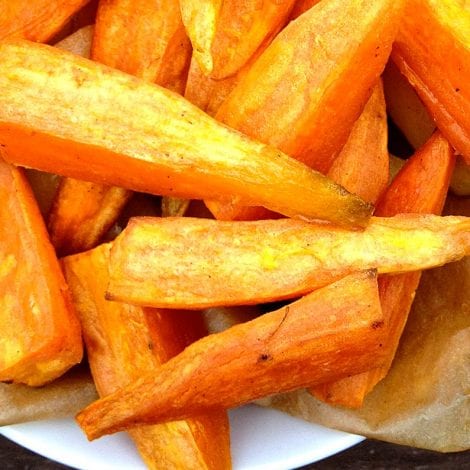 Sweet Potato Chips
Ingredients
2

large sweet potatoes

2

tablespoons

of melted coconut oil

heat in a ramekin in the oven for a couple minutes

Salt

(I prefer Himalayan rock salt or Celtic sea salt)

Black pepper

freshly ground
Instructions
Preheat the oven to 175 degrees C

Peel the sweet potato and cut into wedges or thick fries

Place in a bowl and toss with melted coconut oil, salt and pepper

Place the wedges on baking paper on a large pan

Bake for approx 45 mins

Check after 30 mins and spin tray and sweet potato around
Notes
Add ¼ teaspoon of smoked paprika, cinnamon or nutmeg or add rosemary to sweet potato wedges for variety.
Making double the recipe means busy parents have a healthy snack on hand for lunch-boxes and after school.
Bren x
As far as breakfast cereal goes, I always say, "you may as well eat the box', it's probably more nutritious than what's inside! Here are 5 things to think about before you reach for the boxed cereal in the supermarket.

Download Now