Oat, Seed & Date Bars
Yes, it's true, this is my third recipe featuring dates.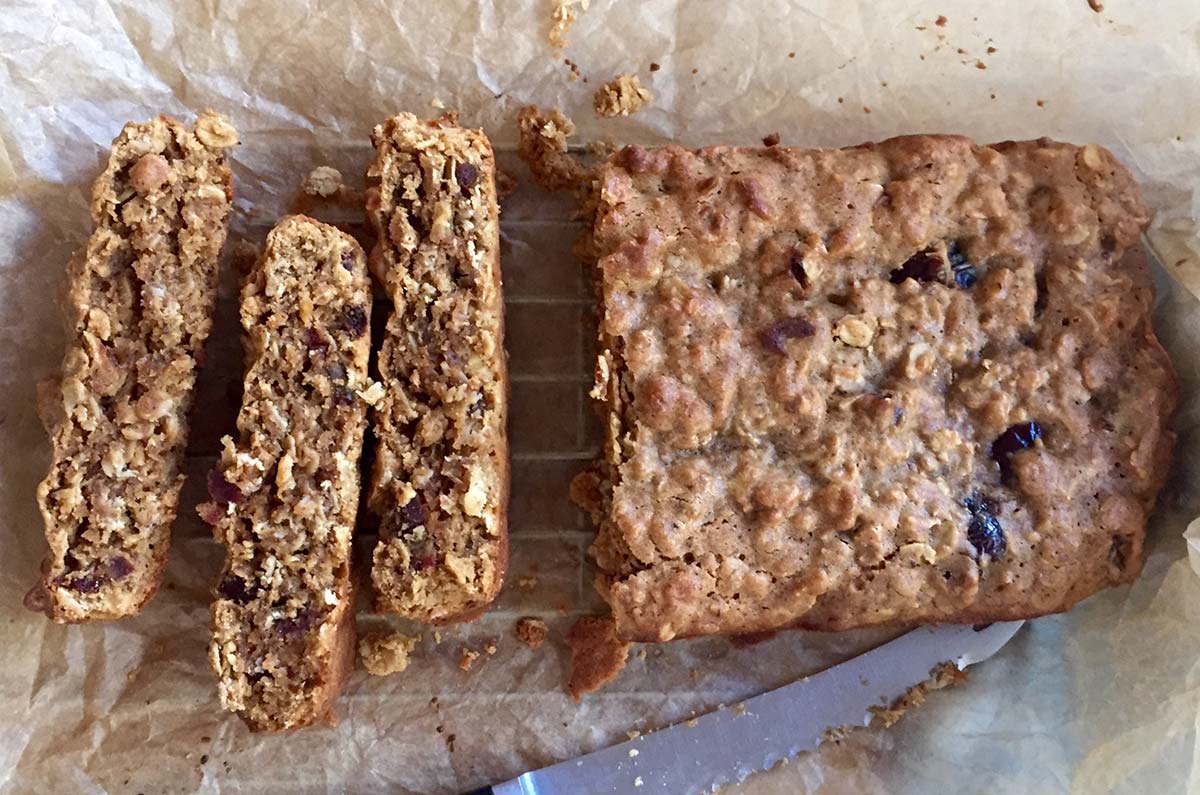 It could have something to do with the fact that being Middle Eastern, growing up, a treat usually consisted of a Medjool date with a walnut stuffed inside. So I just love them.Yum!
You're going to love this oat slice which is the quickest thing to make, totally scrumptious, and perfect for lunch boxes.
Oat, Seed and Date Bars
2016-04-19 09:39:56
Ingredients
100 grams butter
1/2 cup coconut sugar (love the caramaly flavour it imparts and goes really well with the dates)
1/2 cup Medjool dates, chopped
1 egg, lightly beaten
1 teaspoon vanilla powder or extract
1 cup spelt flour
1 cup oats
1 tablespoon chia seeds
1 tablespoon sunflower seeds
Instructions
Preheat oven to 175 degrees.
Grease and line a 9 x 22cm loaf tin with parchment paper.
Melt butter in small saucepan, once melted keep on very low heat and whisk in the sugar until smooth.
Turn heat off, add dates and stir through. I highly recommend dipping the finger in to make sure it tastes ok.
Transfer to a large bowl and stir in egg and vanilla.
Add flour, oats, chia and sunflower seeds and stir until combined.
If mixture appears too wet, add in more oats and flour and stir through
Pour into loaf tin and bake for 20 minutes.
Cool in pan for 5 minutes, turn out onto a wire rack.
Once cool, slice into bars and pop into lunchboxes.
Can be frozen.
Notes
NB: If texture is an issue you can grind up the sunflower and chia seeds before adding to the mixture.
Brenda Janschek Health & Lifestyle https://brendajanschek.com/
If you are looking for more delicious, kid-friendly recipes, check out this recipe eBook created by my 12yr old foodie son and I.
Created by certified health coach, Brenda Janschek, and her hungry and creative son Orlando, this eBook contains a rich variety of over 20 nourishing, real food recipes designed to satisfy the tastebuds and growth requirements of developing teenagers.

Add to basket

$

9.95