Potato, Feta and Spinach Frittata
When preparing for a family lunch at Dad's place at Easter, I was completely baffled about what to make for the occasion. 'Cooker's block' was setting in, but the fact we had some vegetarians to feed gave me my the lightbulb moment. Frittata!!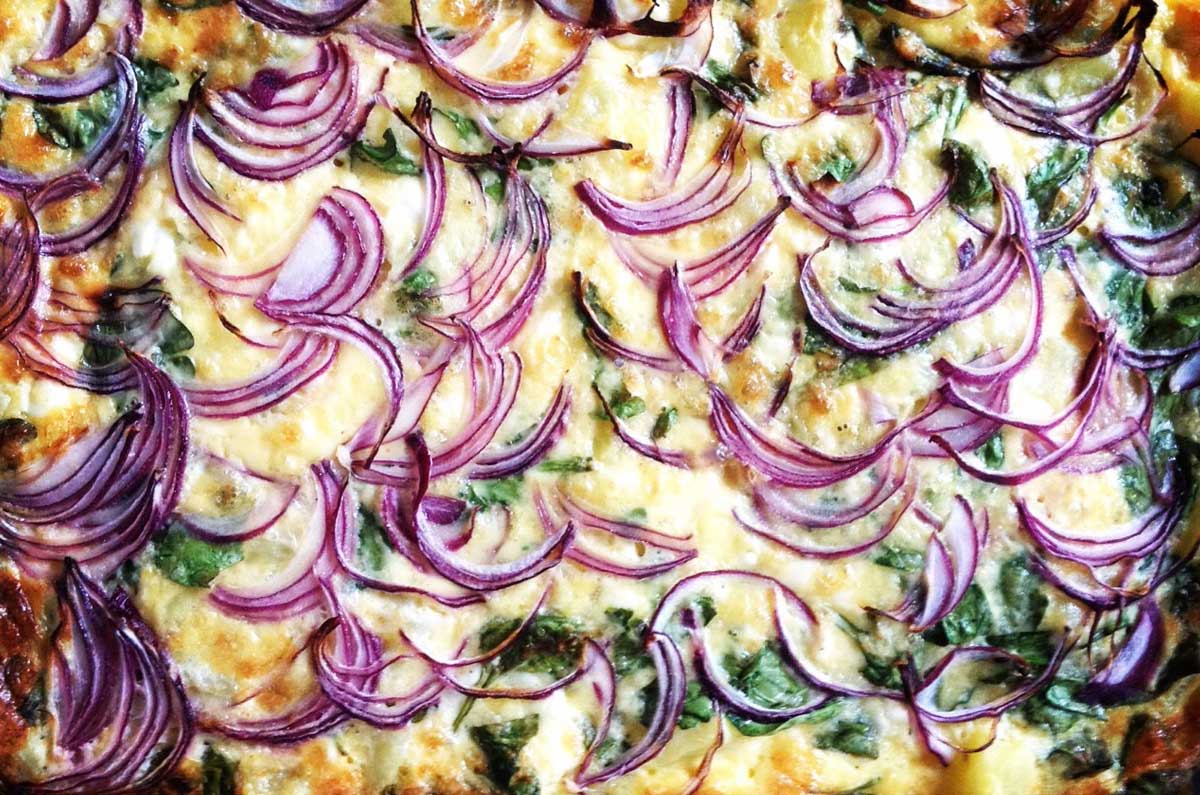 With eggs as the hero of the dish providing the body with wonderful proteins, fats, vitamins and minerals, fritatta takes no time to whip up, is super nutritious, and oh-so-tasty. The carnivores were more than happy, and the the leftovers also make a great lunchbox addition. An added bonus is that frittata requires very few dishes to wash up (happily, for my husband!).
It's versatility means that it is equally appropriate when served either hot or cold, and is perfect for breakfast, lunch or dinner. What can't the frittata do? Well, it can't be vegan, I guess!
Experiment with flavours you love and you can't go wrong. Here's the one we all loved.
POTATO FETA AND SPINACH FRITTATA
Ingredients:
Serves 4 but I recommend doubling the recipe for a larger group or if you want leftovers
2 potatoes, peeled, cubed and parboiled
7 eggs
1 cup of feta, chopped
1 cup cheddar or parmesan cheese, grated
2 big handfuls of baby spinach
1 handful of basil or flat leaf parsley, finely chopped
1/2 cup cream
1 red onion, sliced
salt and pepper to taste
Preparation:
Preheat oven to 180 celcius
Lightly grease a baking dish
Whisk eggs with cream in a large bowl, pop in both cheeses, herbs, baby spinach (rip into smaller pieces), potato, salt and pepper and gently stir
Pour into the baking dish and top with the red onion slices
Pop into oven and bake for approximately 40 minutes
Sprinkle with some extra herbs, cut into wedges or squares and serve with a dollop of hummus and a big garden salad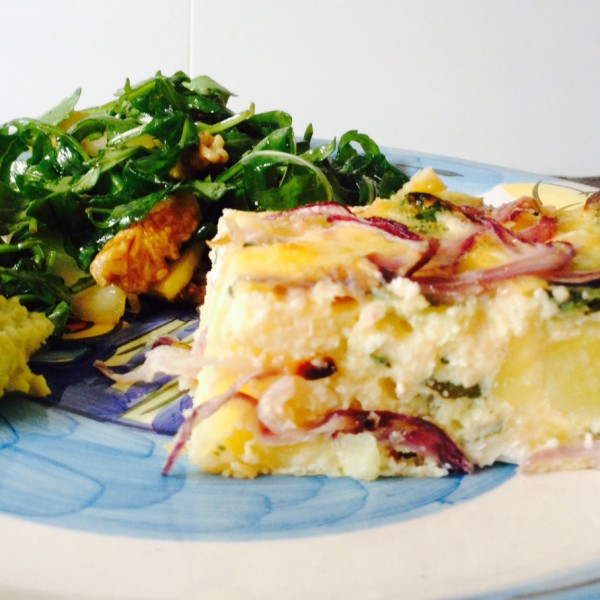 What are your favourite frittata combinations? I'd love to hear about them in the comments.
Enjoy!
---
Real Food for Hungry Teens
Created by certified health coach, Brenda Janschek, and her hungry food son Orlando, this eBook contains a rich variety of over 20 nourishing, real food recipes designed to satisfy the tastebuds and growth requirements of developing teenagers.

Created by certified health coach, Brenda Janschek, and her hungry and creative son Orlando, this eBook contains a rich variety of over 20 nourishing, real food recipes designed to satisfy the tastebuds and growth requirements of developing teenagers.

Add to cart

$

9.95
---
Sign up to my newsletter to receive your free 'Think Outside the Cereal Box' breakfast ebook