Easy Ways To Make Your Kids Favourite Meals Healthier
Children develop a natural preference for the foods they enjoy the most, so we may as well make these choices as nutritious as we can to ensure the greatest amount and variety and nutrients.

Pictured: Lunchbox Chocolate Muffins (with hidden veg) and Easy Ganache Icing from my Easy Wholefood Lunchboxes ebook. 
Below are four popular kids meals and how you can give them a boost! Just making a few of these changes, one at a time, can make a big difference to your families health.
DEALING WITH FUSSY EATING? WE CREATED THE FUSSY EATING BUNDLE  TO HELP AS MANY PARENTS AS POSSIBLE INSTIL POSITIVE EATING HABITS IN THEIR CHILDREN AND PROVIDE LIFELONG JOYFUL A RELATIONSHIP WITH FOOD, THUS CREATING PEACEFUL, STRESS-FREE MEAL TIMES. FIND OUT MORE HERE.
Porridge
Why it's already good …
Oats are rich in the B-complex vitamins and anti-oxidant vitamin E. They also contain soluble fibre which helps to keep you feeling satisfied as well as help the digestive system along. Soluble fibre also provides a food source for beneficial bacteria in the gut.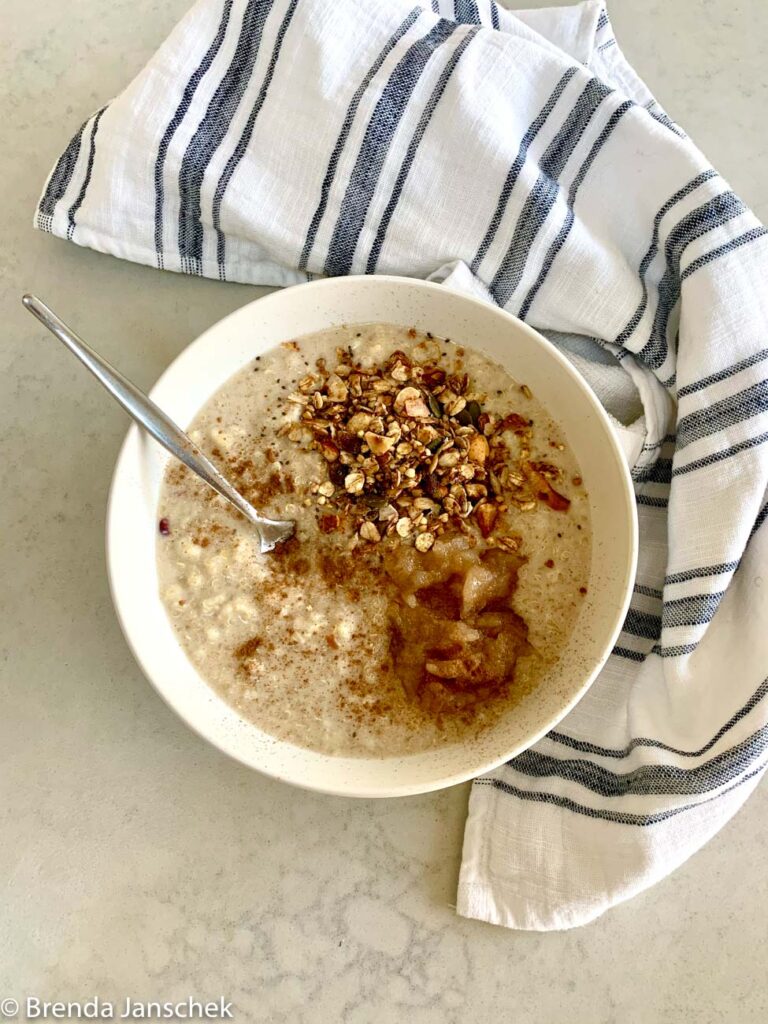 How you can make it better
Soak oats overnight in warm water and yogurt, kefir, or buttermilk to neutralise phytic acid. Phytic acid is found in the outer layer of grains and blocks the absorption of essential minerals which can lead to deficiencies.
Grind up some flaxseeds and mix through the porridge to provide a good ratio of Omega 3's. These are relatively tasteless.
Once cooked, mix in some butter or cream, whose fat-soluble activators provide the catalyst for mineral absorption and they make it super tasty!
Ensure you add a natural sweetener like pure maple syrup, raw honey, or a sprinkle of rapadura sugar rather than a highly refined, processed sweetener.
Top with blueberries which are full of antioxidants and research suggests that in addition to protecting against heart disease and diabetes and improving brain function, they may also help reduce visceral "toxic" belly fat—a type of fat that has been linked to obesity and metabolic syndrome.
Add cinnamon to stabilise blood sugar and for extra natural sweetness.
Grab my Pimped up Porridge recipe here.
Spaghetti Bolognese/Meatballs
Why it's already good
Great source of protein –  the building blocks for our body.
Tomatoes contain lycopene, a nutrient in cooked tomatoes that has been shown in laboratory studies to slow the growth of – and even kill – prostate cancer cells. It may also combat heart disease and diabetes.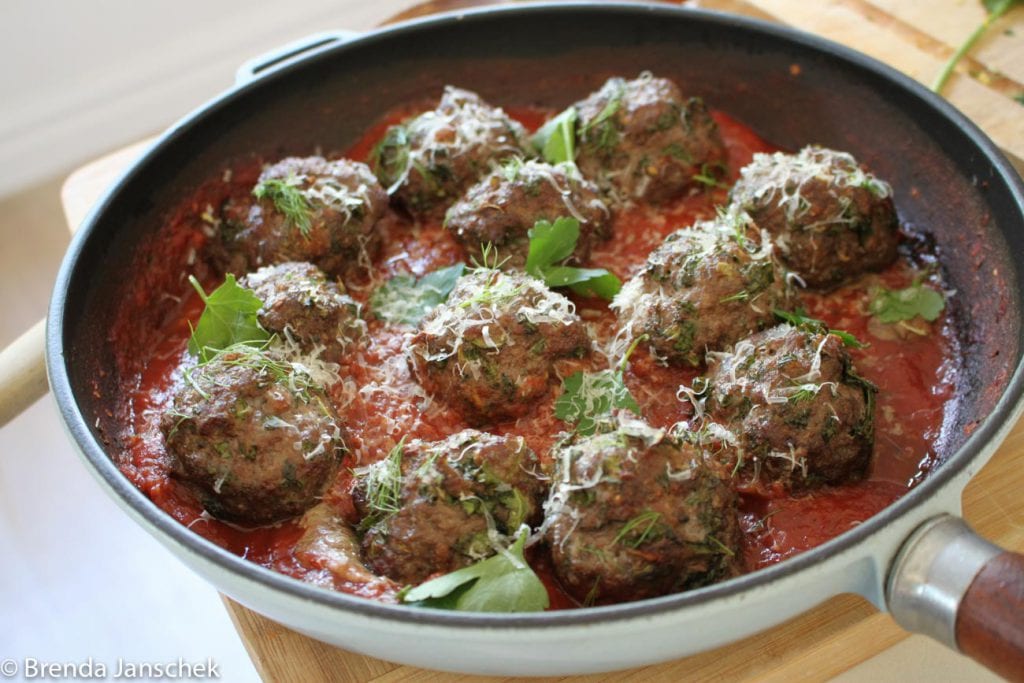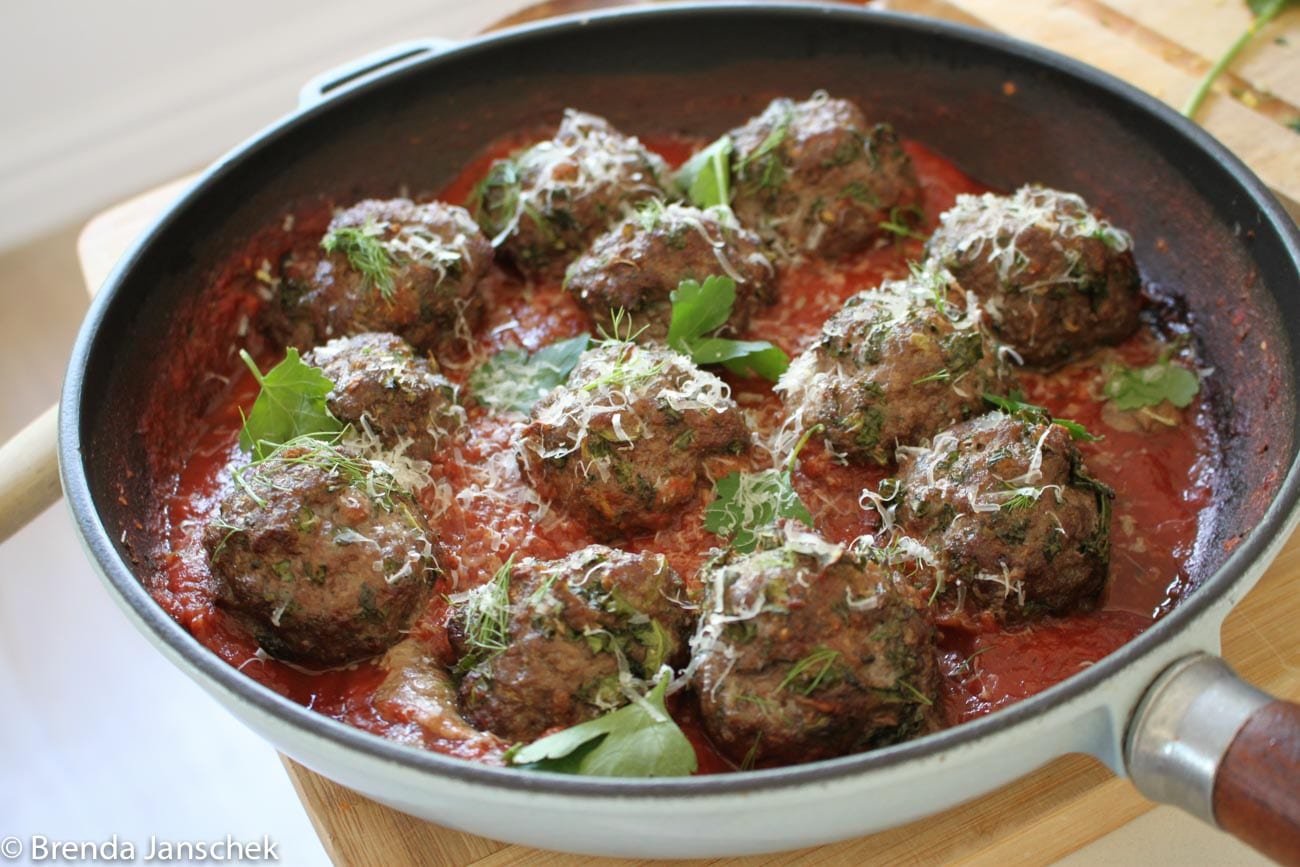 How you can make it better
Cooking the tomatoes with good fat, like olive oil, helps the body absorb more lycopene.
Buy the best quality mincemeat you can afford, preferably grass-fed or organic because what the animals are fed, and whether they have access to sunlight and pastures make a big difference to their vitamin and mineral composition.
We all know this one, but it really works! Add shredded vegetables like zucchini, carrots, mushroom and, if you can get away with it, kale which is one of the most nutritious plant foods in existence!
Swap to whole grain spelt pasta (spelt is an ancient grain) which is high fibre, high protein, wheat-free and lower in gluten than regular wheat pasta.
Here is a delicious recipe for Summer Baked Meatballs with Kale and Juicy Tomato Sauce
Scrambled eggs on toast (great for breakfast, lunch or dinner!)
Why they're already good
Eggs are one of the most nutritious foods on earth and a complete protein source and a great source of vitamins and minerals, including the super absorbable 'heme' iron.

How you can make it better
Try adding in poached eggs, soft boiled eggs, and eggs over easy into the repertoire. Leave the yolks nice and runny. The less you cook eggs, and the lower the temperature used when cooking, the better access you have to their nutrition. This is because high heat kills off lots of vitamins and minerals.
Use a good quality sourdough bread for the toast. Sourdough is fermented, digestible, and promotes the growth of good bacteria in the gut, giving the whole immune system a boost. Look for long-fermented sourdough (48-hours pref) made from stoneground (or equivalent wholegrain) flours.
Add a good spread of grass-fed butter to the sourdough (as well as to cook the eggs in)  as a source of good fat. The greener the pastures, the more Vitamins (A,D, and K) the butter will contain. Or you can use avocado, another beautiful source of good fat which contains a rich array of heart-healthy ingredients.
Try to layer the toast with some baby spinach and slices of tomato both full of vitamins, minerals, and antioxidants or fry up some mushrooms, all make a tasty accompaniment to eggs.
Always make sure you go for good quality pastured eggs. Some of my favourite brands are shared here. 
Packed with 40 delicious nut-free, sweet and savoury wholefood recipes your kids will love!

Add to cart

$

14.95