Choc-Banana Nut Butter Smoothie
This smoothie is a fabulously nourishing option for breakfast which the whole family can enjoy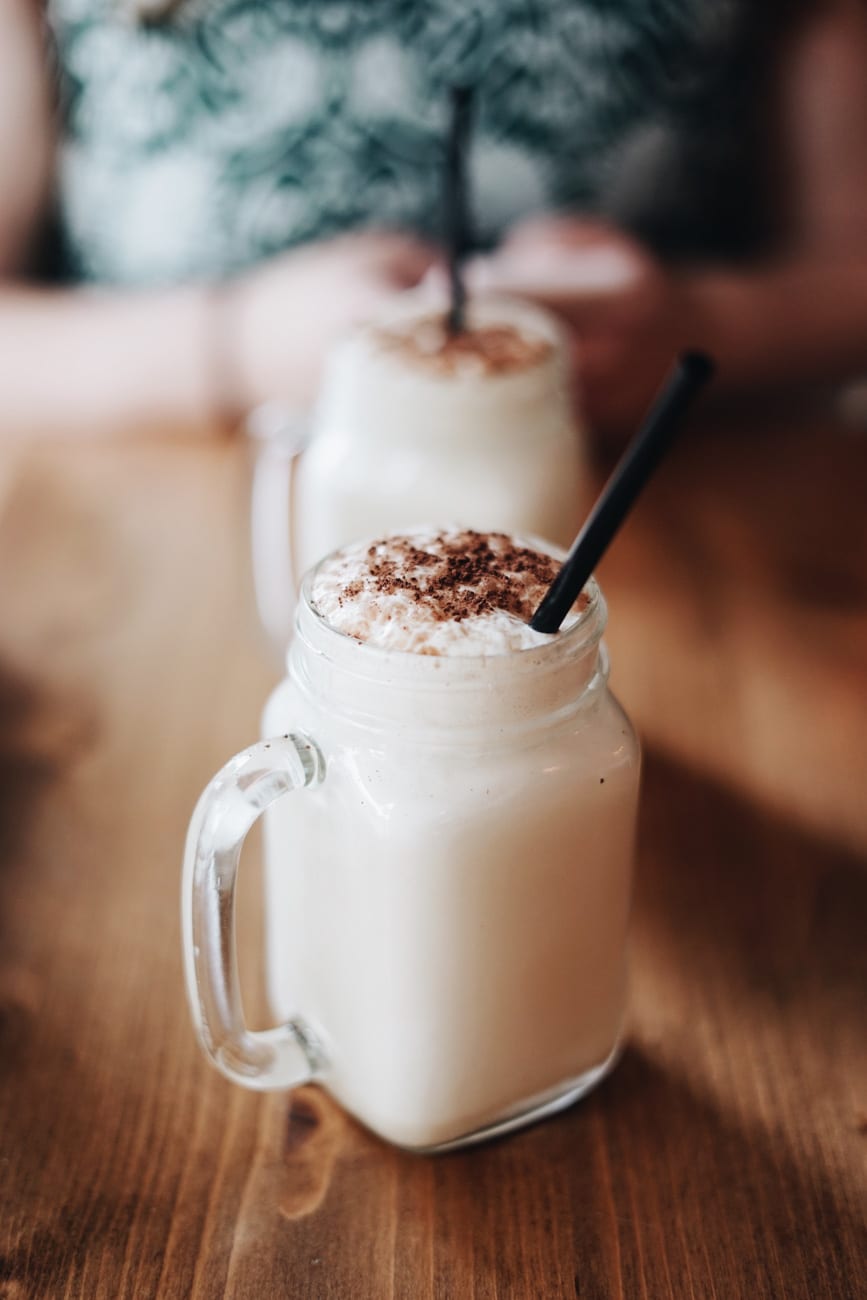 It may be hard to believe that this deliciously decadent Choc-Banana Nut Butter Smoothie is not only good for you, but beats any boxed cereal in the nourishment stakes.
This smoothie can be made with any nut butter you have on hand like 100% peanut butter (check for additives), almond butter, or our favourite is ABC (almond, brazil nut, cashew) butter. You can also turn this smoothie into ice blocks for a healthy refreshing summer treat. Simply pour the smoothie mixture into iceblock moulds and freeze.
Choc-Banana Nut Butter Smoothie
2018-01-24 03:50:52
Serves 2
A delicious breakfast or snack option the whole family can enjoy
Ingredients
2 cups milk of your choice
2 bananas, chopped into large chunks, frozen
1tbsp nut butter
1 teaspoon chia seeds (optional)
1/2 avocado
1/2 cup rolled oats
1 tbsp raw honey (optional)
1 heaped tbsp cacao powder
1 tsp cinnamon powder
1/2 tsp vanilla powder or extract
Pinch of sea salt
Instructions
Pop all the ingredients into a high powered blender and blend on high speed until smooth.
Brenda Janschek Health & Lifestyle https://brendajanschek.com/
Enjoy!
Bren x
Sign up for my Free Breakfast Ebook below for more nourishing, real food breakfast ideas
As far as breakfast cereal goes, I always say, "you may as well eat the box', it's probably more nutritious than what's inside! Here are 5 things to think about before you reach for the boxed cereal in the supermarket.

Download Now