Ginger, mint and green apple smoothie
A great way to increase the amount of vegetables in your diet is to add them to your smoothies.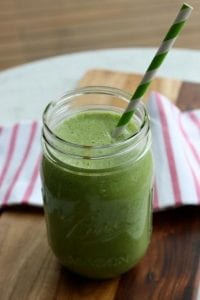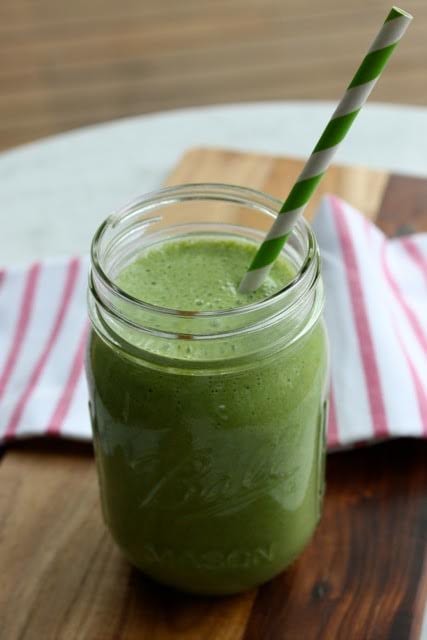 According to the Harvard School of Public Health, variety is as important as quantity because no single fruit or vegetable provides all the nutrients you need to be healthy.
So start to experiment and start to throw different fruits and vegetables into your smoothies – pineapple, papaya, berries, baby spinach, kale, lettuce – the sky's the limit!
This recipe is easily one of my favourites.
This recipe is designed to detoxify the body, increase energy, heal from the inside out and balance hormones.
I make a big batch to last 3 days and drink down this green goodness after a couple of big glasses of water in the morning and usually after my morning exercise.⁠
⁠
I just love how it makes me feel and here are but 3 reasons why I just can't give them up …⁠
⁠
🥒 The fibre content goes straight to my digestive system so I can absorb more nutrients ⁠
⁠
.⁠🥒 My smoothie is full of essential nutrients to help nourish healthy hormones, support my thyroid and balance cortisol⁠
⁠
🥒 And green smoothies help to eliminate cravings too ⁠
Many of the ingredients in this recipe can be sourced from my one-stop-favourite, organic wholefoods online store, The Wholefood Collective. They go to great lengths to ensure everything they source is amazing quality, they stock all my favourite products and I don't even have to leave the house! Oh and the cherry on the cake is they donate profits to improve food security for vulnerable Aussies.
Here are some of the ingredients you'll need:
Coconut water or coconut milk
Raw cashews
Linseeds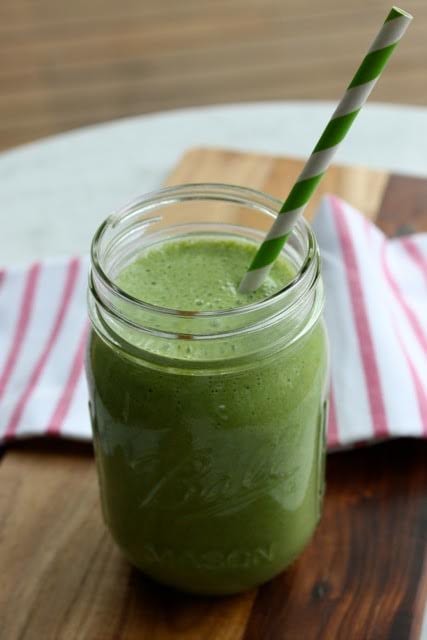 GINGER, MINT AND GREEN APPLE SMOOTHIE.
Ingredients
1

small green apple

quartered

1

cup

baby spinach or kale

½

cucumber

roughly chopped

1

celery stick, leaves included

roughly chopped

1

tablespoon

mint leaves or basil or coriander leaves

A scoop of avocado

1

inch

piece of ginger root


peeled

1-2

cups

filtered water, coconut water or coconut or almond milk

1/4

cup raw cashews

1

teaspoon

linseeds

lots of ice

omit ice in the winter
Instructions
Blend it all up until smooth and creamy and pour into a glass
If you make this recipe please do take photos and send them to me.
If you share them on instagram, remember to tag me @brendajanschek. Otherwise feel free to pm me your photos via Facebook. I get a total kick out of seeing you bring my recipes to life.
You might also like 8 Nutrient Packed Smoothies for Dinner and 20 Reasons to Love Smoothies and 10 Recipes


>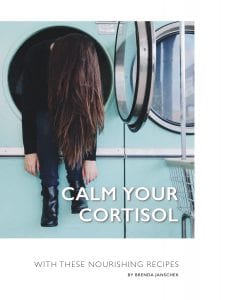 Grab your FREE copy of my 'CALM YOUR CORTISOL' recipe book to soothe your cortisol and start your journey to high energy, fast metabolism, and feeling like yourself again!
Packed with 40 delicious nut-free, sweet and savoury wholefood recipes your kids will love!

Add to cart

$

14.95
</em>