The Power of Cleansing
Spring marks the onset of the yearly cycle of rebirth, rejuvenation and a sense of renewal.

It is a time when health and wellbeing become a focus, followed closely by the summer warmth which is synonymous with the flourishing growth of all of nature.
It is a perfect time to shed our layered clothing, get our feet on the earth or sand, and enjoy refreshing dips in our waterways.
These warmer seasons inspire us to move our bodies and to eat more natural cleansing fresh foods.
In order to feel our best and leave behind the dull skin, tummy complaints, and 'padding' usually associated with the cooler seasons, a good detoxifying cleanse can be a powerful tool.

While it's true that our organs are made to filter themselves all the time, it's important to recognise that we live in an era where we are constantly bombarded with toxins and other nasties that our bodies are just not used to dealing with.
Things like processed foods, unnatural body care products and all the pollution we encounter is new to us as a species.
Our bodies are just not designed to filter these types of toxins, so they accumulate. Which is bad news for us, our hormones and our health! This build up doesn't allow us to excrete excess hormones and so they build up and…
So we need to cleanse.
I personally recommend a deep cleanse with every season, but my preferred times to cleanse are spring and summer.
That's because as the weather warms up we naturally crave more raw and cooling foods, cleansing foods, which have a cooling effect on the body.
The lightness and high water, fibre and vitamin content work together to act as our internal air conditioning during these warm months and serve to detoxify our bodies.
At this time of year we also need less dense, high-energy food because we get so much energy from being outside in the fresh air and sunshine.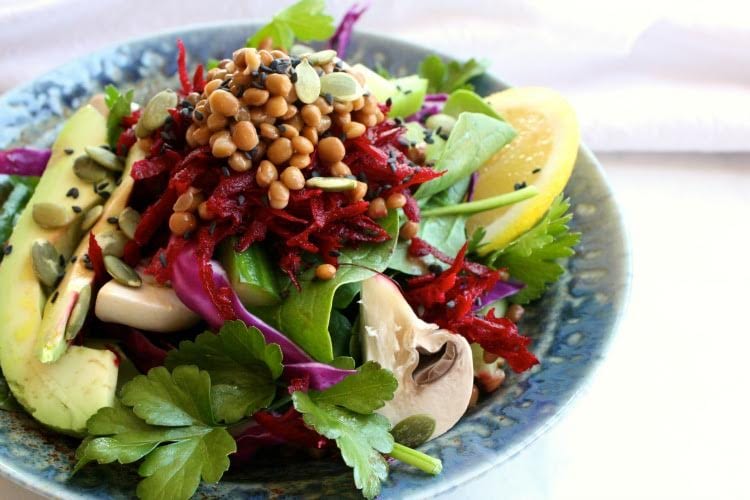 There is no better season than spring and summer to have fun experimenting with the wide variety of colourful and tasty vegetables in season.
So how do you cleanse properly and effectively?
Well, it's twofold really.
Increase cleansing foods
It's no secret that most of us fall very short of getting our daily dose of vegetables, with only 1 in 20 Aussies consuming the recommended 2.5 -5.5 serves per day.
Not only do vegetables jumpstart our day with a boost of nutrients, but the phytochemical-rich foods with antioxidant and anti-inflammatory compounds start pumping through our bodies right from the beginning of the day, warding of illness and promoting good health and promoting deep cleansing.
Here's a post with twelve ways to include more vegetables with breakfast.


That is, foods that are known to be highly reactive, meaning they are likely to have negative effects on your digestive health. In their place, we introduce cleansing options instead. Some of the main trigger foods include…
gluten from wheat
gliadin from oats
eggs
dairy
sugar
high starch foods
industrialised oil
caffeine
alcohol
These foods can cause an immune reaction.
Symptoms include bloating, wind, bloating, migraines, runny nose, cough, stomach ache, irritable bowel or constipation.
Over the long term, if you are reactive to one of these (especially gluten), they may also contribute to stubborn weight.
Cleansing helps to reset hormones including leptin and blood sugar levels, and trains your body to learn to access its energy from balanced meals rather than carbohydrate snacks throughout the day.
The Main Benefits of Cleansing
Eliminate excess waste from the body
Aid weight loss
Reduce inflammation
Reduce cravings
Improve sleep
Strengthen your immune system
Kickstart you on the road to healthy changes
Clarify thinking and improved overall sense of well being.
Alleviate mood
Reset hormone imbalances
Glowing skin…and so much more!
After you cleanse you are going to feel lighter, brighter, happier and healthier.

Have you done a cleanse before?
Click here to find out about the Break Through! Signature Cleanse which I developed with Naturopath and Nutritionist, Naomi Judge.
Our next community cleanse kicks off this Monday 2nd September, we won't be running another live round for another year, so catch your Early Bird price now and grab your bonuses valued $200, and balance your hormones, reduce inflammation, detox from built up toxins, and feel fantastic in a body you love!
Bren x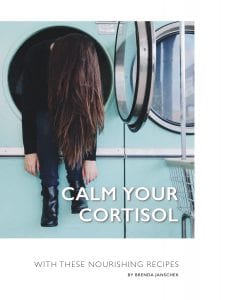 Grab your FREE copy of my 'CALM YOUR CORTISOL' recipe book to soothe your cortisol and start your journey to high energy, fast metabolism, and feeling like yourself again!