Brownie Cake Squares
These allergy-free chocolate brownies are grain-free, dairy-free and nut-free.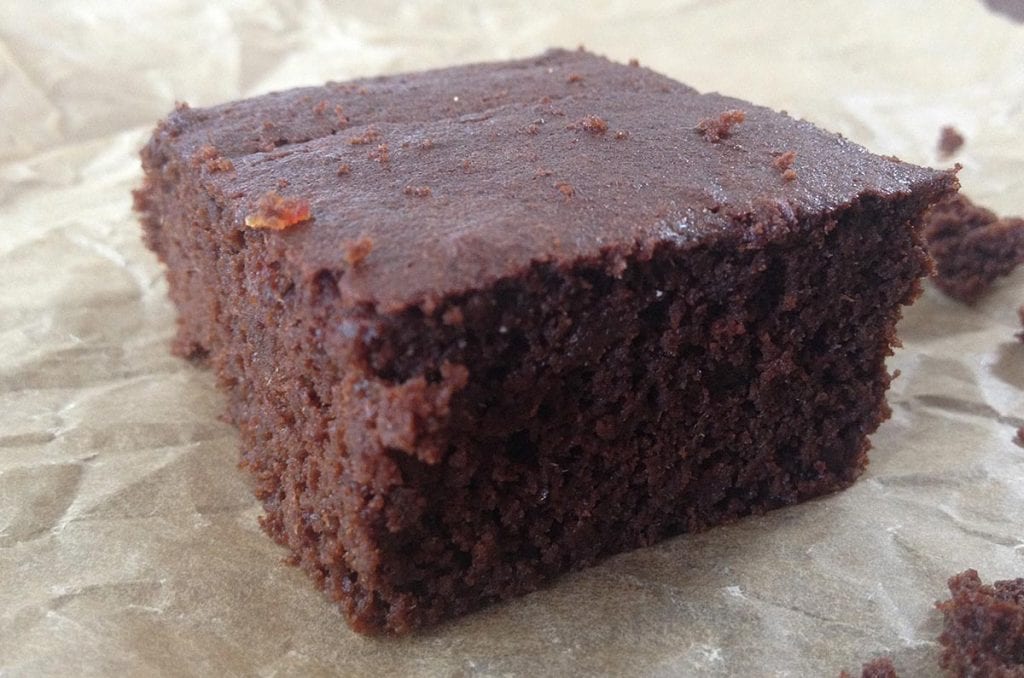 With all the goodness from the coconut oil and good quality eggs, and a bit of a pick-me-up with the cacao, and potassium and vitamins and minerals from the dates, I think these make a nice healthy lunchbox treat. Miss 8 has ordered hers with cream already!
I always hold my breath around the family taste test. After all, I'm using quality organic ingredients which are a bit of an investment, so there's nothing worse than a recipe flop.
But this one got the family thumbs up, though apparently it's more of a 'Brownie Cake' than a straight-out brownie.
It's easy to make, lovely and moist, and is extra-delish served with fresh berries in season.
For more favourite healthy treats to create (and eat!) which are perfect for lunchboxes, my Easy Wholefood Lunchboxes recipe ebook is proof of this with family faves like Coconut Rough Cookies, Muesli Biscuits, and Strawberry Chia Jam Drops, to name a few.
Most of the ingredients for the Brownie Cake can be found at my favourite wholefoods one-stop-shop, The Wholefood Collective. Their prices are highly discounted and they stock all my favourite wholefoods products!
Brownie Cake
Ingredients
1/4

cup

coconut flour

1/2

cup

cacao powder

2/3

cup

Medjool dates

chopped

1

teaspoon

baking powder

1/3

cup

coconut sugar or rapadura sugar

1

teaspoon

vanilla extract

1/2

cup

coconut oil

3

eggs

1

teaspoon

vanilla extract

1/3

cup

unhomogenised milk or coconut milk if dairy free

1/4

cup

dark chocolate-chips

optional
Instructions
Preheat oven to 160 degrees C

Lightly grease a 20cm square tin and line with baking paper

Process all the dry ingredients and dates in food processor or Thermomix

Add wet ingredients and continue to process until just combined (don't overmix)

Stir through dark choc-chips

Pour the mixture into the prepared tin lined with unbleached baking paper, and bake for 20 minutes or until set

Remove from oven and set aside to cool before cutting into squares

Enjoy plain or with cream and raspberries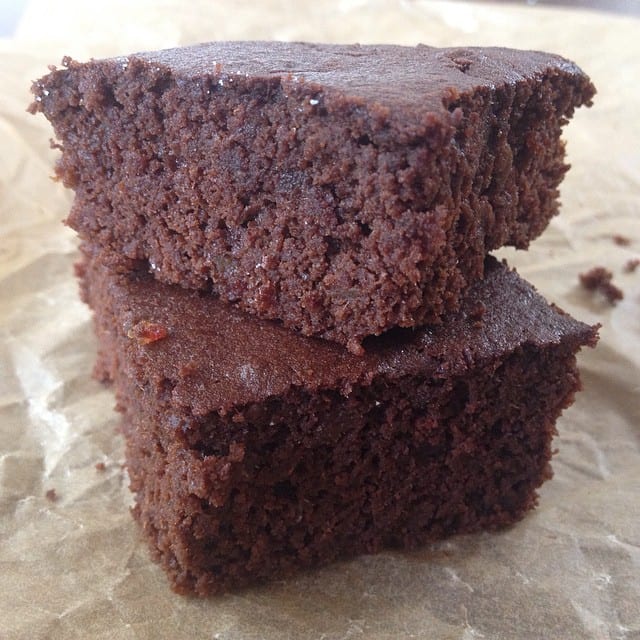 Do you bake with coconut flour? I love using it for the occasional healthy treat, but you need to remember that it doesn't behave like other flour in baking. A small amount of coconut flour sucks up lots of liquid very quickly!
I hope you enjoy my Brownie Cake recipe!
If you share them on instagram, remember to tag me @brendajanschek.
Otherwise feel free to pm me your photos via Facebook. I get a total kick out of seeing you bring my recipes to life.
Some other healthy lunchbox treats you might like are Raspberry Coconut Squares and Orange and Poppyseed Bars.
Packed with 40 delicious nut-free, sweet and savoury wholefood recipes your kids will love!

Add to cart

$14.95
As far as breakfast cereal goes, I always say, "you may as well eat the box', it's probably more nutritious than what's inside! Here are 5 things to think about before you reach for the boxed cereal in the supermarket.

Download Now