Ginger Snap Cookie Shapes
The addition of lemon zest to these cookies will add a little zing to your step!
Once the sweet gingery aroma hits your nostrils, it will feel just like Christmas.
Ginger Snap Cookie Shapes
2016-12-07 20:52:31
Ingredients
2 cups spelt flour
1 tspn baking powder
1 tsp - 1 tbsp ground cinnamon
1 tbsp ground ginger
1/2 tspn sea salt
1/2 cup melted butter
¼ cup of coconut or rapadura sugar
¼ cup of maple syrup
1 large egg, well beaten
1-2 lemons, zested
Instructions
Preheat the oven to 180 degree. Line 2 trays with unbleached baking paper.
In a large bowl whisk together the flour, baking soda, cinnamon, ground ginger, and salt.
In separate bowl mix together the melted butter, coconut sugar, maple syrup, egg and lemon zest.
Pour butter and sugar mixture over the flour and mix together to form a dough. If dough is too wet add a little more flour, if too dry add a little water.
Dust some flour over a clean and dry bench top. Using a rolling pin, roll dough to 1 cm thick. Use a cookie cutter to cut out shapes of approx 20 +cookies laying on pre prepared baking paper.
Bake for 7-10 minutes or until cookies slightly darken and become fragrant.
Notes
Lunchbox friendly
Brenda Janschek Health & Lifestyle https://brendajanschek.com/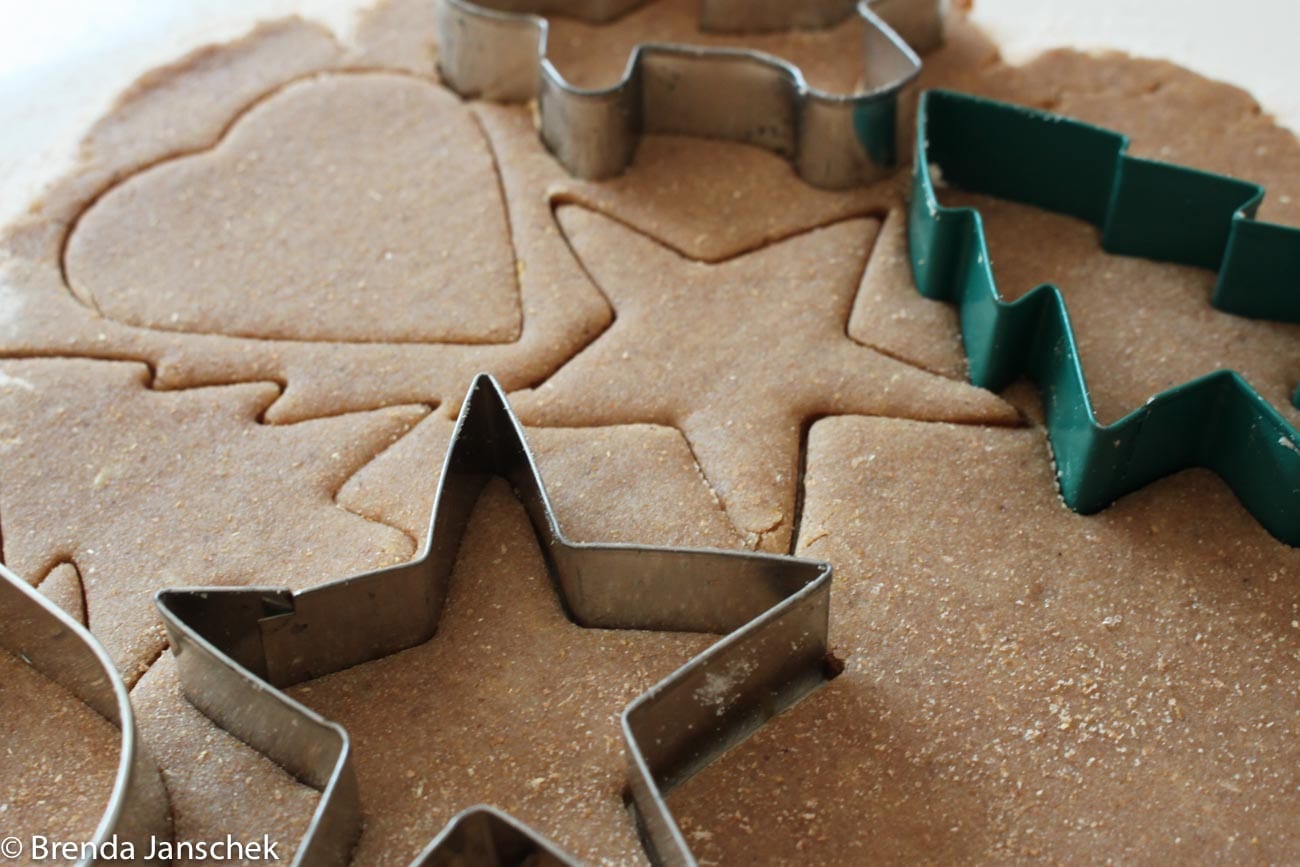 I love seeing the pictures of when you make my recipes, so please share them on my Facebook page or Instagram and tag #bjhealthandlifestyle.
Berleena has been the wonderful recipe developer helping me create a series of delicious recipes, here's a bit more about her…
Berleena Eberle — Food Mindset Coach
Berleena specialises in helping her clients develop a healthy relationship with food and their body. Her clients know how to deal with food triggers, let go of guilt, identify cravings and make healthy eating simple again with nutrient-rich, real food. Berleena strips back nutritional confusion to develop an intuitive eating approach.
As far as breakfast cereal goes, I always say, "you may as well eat the box', it's probably more nutritious than what's inside! Here are 5 things to think about before you reach for the boxed cereal in the supermarket.

Download Now