No-Bake Chocolate Peanut Butter Balls
Do those two little words 'No-Bake' get anyone else super excited?!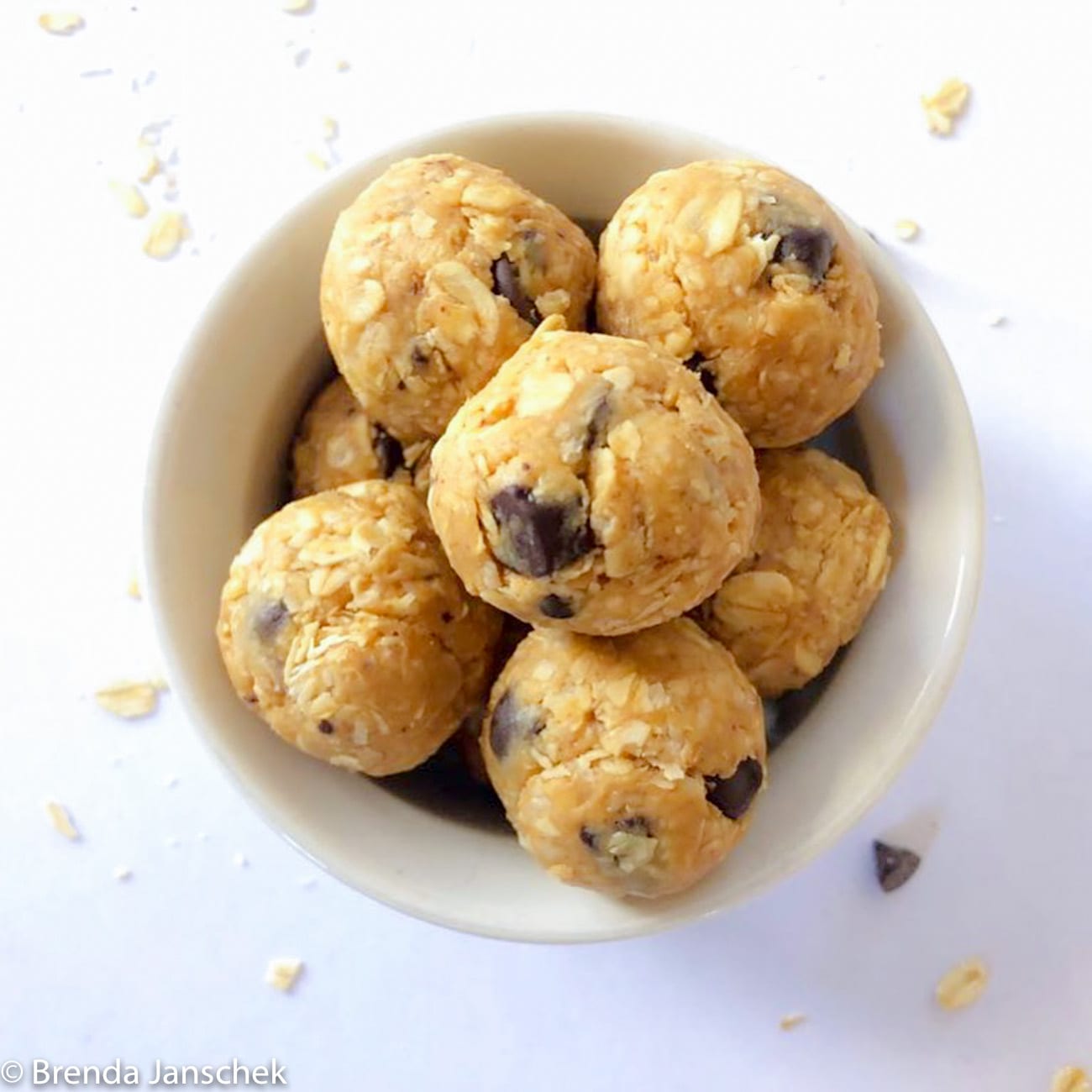 Don't get me wrong.
I love nothing more than a good old cooking and baking session in the kitchen when time is on my side.
But let's face it, those times can be few and far between for us working mummas.
Which means I'm always on the lookout for short cuts in the kitchen.
When you can throw a handful of ingredients into a bowl, mix it around, roll it into balls, and stick it in the fridge, life starts to feel easier.
The inspo for these delicious balls of goodness came because my gal oh so does love 'licking the bowl'.
Always proclaiming how much more she loves my Anzac Biscuits, before they go into the oven.
So why don't I knock out an entire cooking step I thought, and do the raw thang using a few of our favourite ingredients?
And the No Bake Chocolate Peanut Butter Ball was born and they make a perfect little after-school energy snack or mama afternoon snack and when you're in the heat of summer and it's too hot to turn the oven on!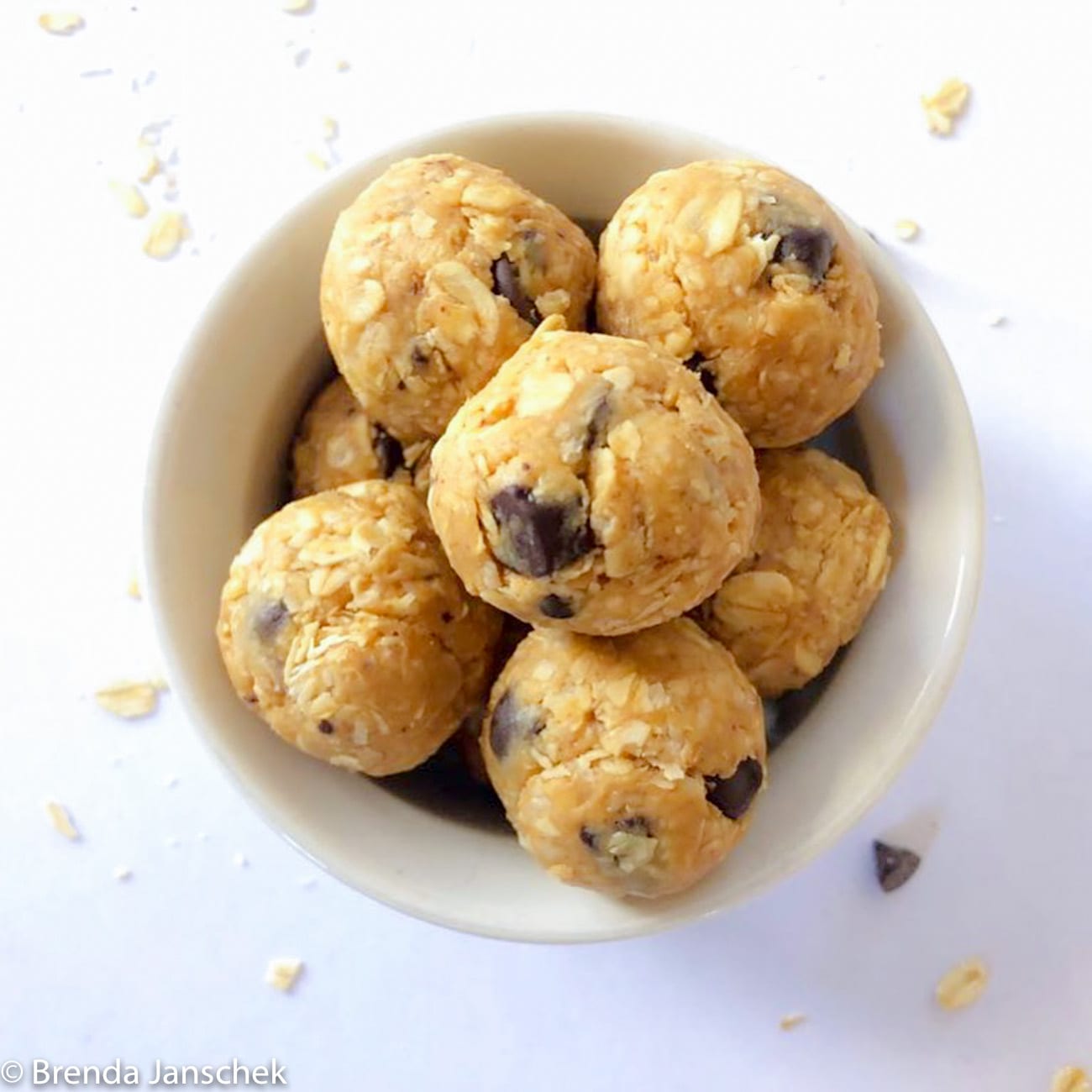 No-Bake Chocolate Peanut Butter Balls
2018-07-26 21:17:56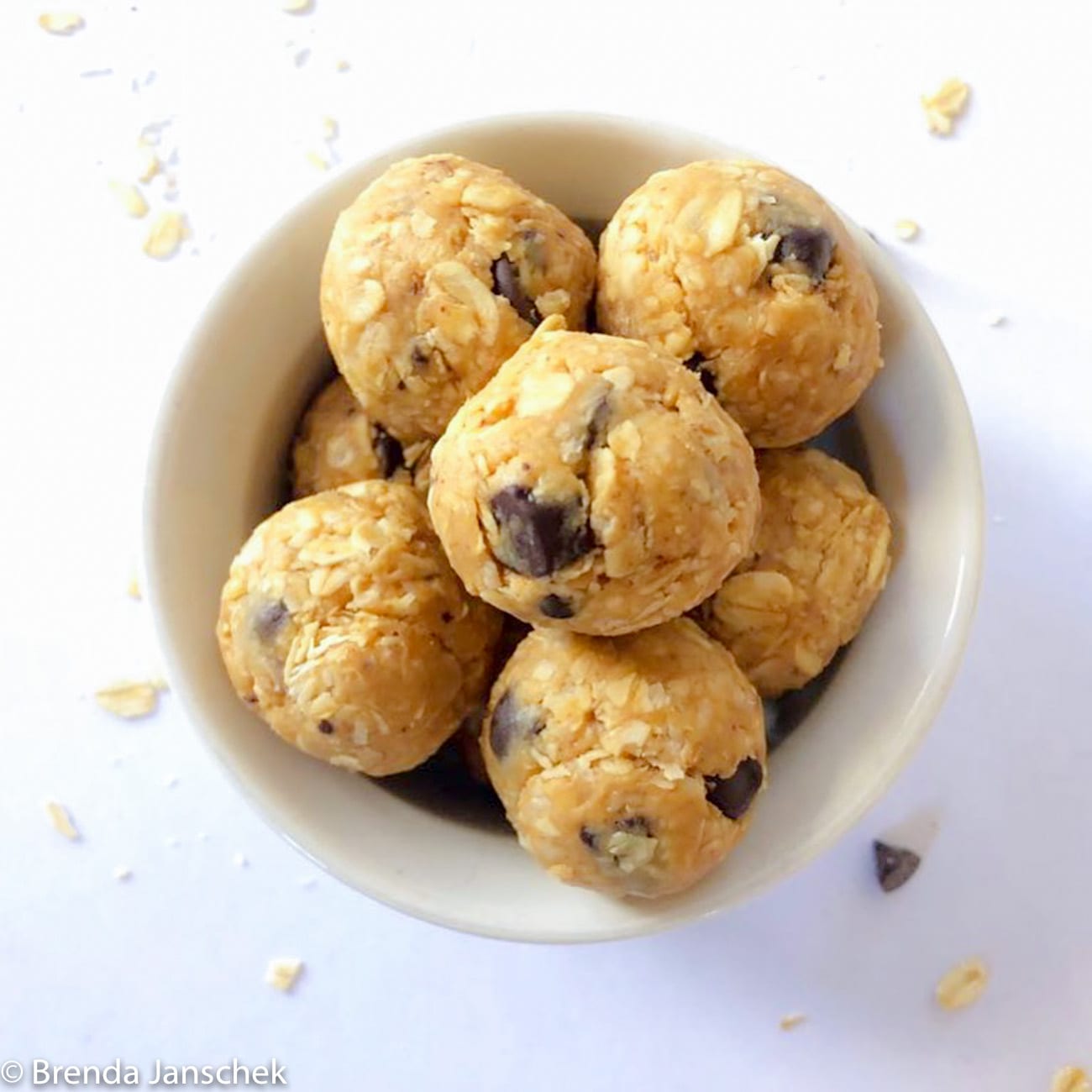 Serves 17
Ingredients
2 cups rolled oats
1/4 cup shredded coconut
1/3 cup raw honey
1/2 cup peanut butter
2 tablespoons coconut oil, melted
1/4 cup dark choc chips or chopped 70% dark chocolate
pinch sea salt
Instructions
Mix everything together in a medium bowl
Pop a tablespoon of the mixture into the palm of your hand
Squish it all together
Then roll it into ball shape and pop it into a container
Once you have rolled all the mixture store the balls in the fridge
Brenda Janschek Health & Lifestyle https://brendajanschek.com/
If you know someone who could use some inspo in the kitchen, please share this recipe with them and while you're at it feel free to share my FREE breakfast ebook below : – )
There are more wholefood snack recipes in my Easy Wholefood Lunchboxes ebook.
If you make my recipes please take photos and send them to me, or if you share them on instagram, remember to tag me @brendajanschek. I get a total kick out of seeing you make my recipes.
Here are a couple other No Bake recipe ideas you might like – Raw Cacao Balls and these Protein Balls for Busy Women.
Bren x

;
Packed with 40 delicious nut-free, sweet and savoury wholefood recipes your kids will love!

Add to cart

$

14.95
</em>
As far as breakfast cereal goes, I always say, "you may as well eat the box', it's probably more nutritious than what's inside! Here are 5 things to think about before you reach for the boxed cereal in the supermarket.

Download Now