San Choy Bow
Are you in charge of deciding what to make for dinner each night?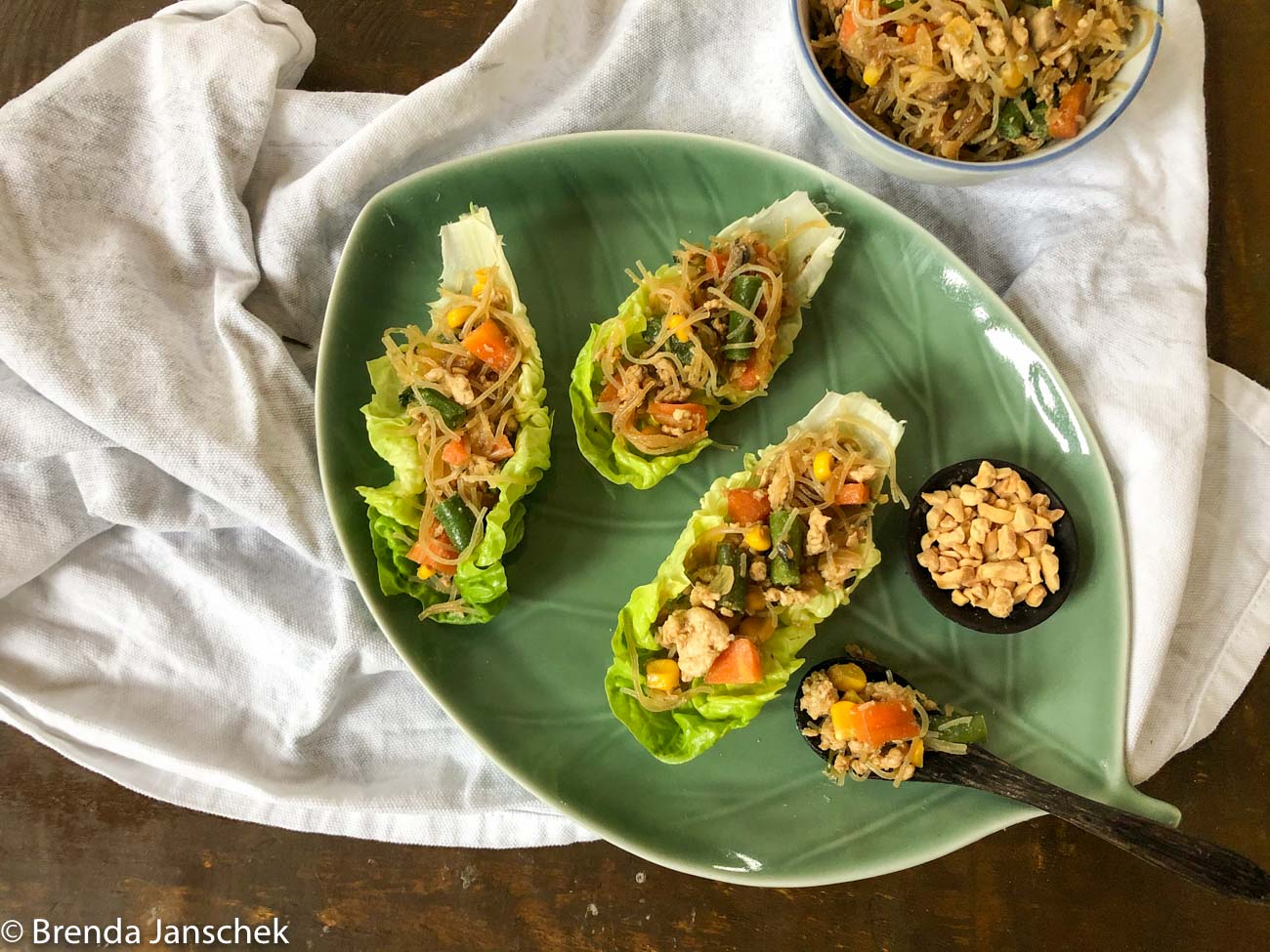 Gosh, it can get tiresome can't it!
Thankfully there's one person in my household I can turn to to help me meal plan, my daughter! When she shoots out all her suggestions I feel the relief wash over me that I don't have to do all the heavy lifting thinking on my own.  She'll usually choose familiar recipes, mostly from my blog, but occasionally she's come up with something random, like San Choy Bow!
So clearly she also provides me with inspirational ideas for recipes and it's always refreshing adding new meals to my meal planning repertoire. Below I share my new recipe for San Choy Bow which my whole family absolutely loved by the way.
By the way, my daughter's ALL TIME favourite meal is my Slow Cooked Beef Short Ribs. She can't get enough of it and luckily it's probably one of the easiest recipes on my blog!
Many of the ingredients in this recipe can be sourced from my one-stop-favourite, organic wholefoods online store, The Wholefood Collective. They go to great lengths to ensure everything they source is amazing quality, they stock all my favorite products and I don't even have to leave the house! Oh, and the cherry on the cake is they donate profits to improve food security for vulnerable Aussies.
Here are some of the ingredients you'll need:
Noodles
Tamari
Chicken broth powder
Cornflour
Extra virgin olive oil
Cloves garlic
Sesame oil

San Choy Bow
Ingredients
1

cake

vermicelli noodles

or any time of noodel you prefer

2

tbsps

mirin

3

tbsps

soy sace or tamari

3

tbsps

oysster sauce

3

tbsps

chicken broth

or you can use chicken broth powder (linkied above)

21/2

tspns

cornflour

1

tbsp

extra virgin olive oil

1

onion, finely chopped

1

large carrot, finely chopped

1

small corn cob, kernels sliced off

140

grams

green beans, chopped

2

cloves

garlic, finely chopped

1

tspn

ginger, minced

300

grams

chicken mince

5

large mushroom, finely chopped

8

large lettuce leaves, cos or iceberg

roasted peanuts, crushed

for serving

coriander, chopped

for serving

2

tbsp

sesame oil
Instructions
Prepare noodles as per packet instructions.

In a small cup or jar, mix together mirin, soy sauceor tamari, oyster sauce, chicken broth, and cornflour and mix together well.

Heat oil in a wok or large skillet over medium heat. Add onion and saute for a couple of minutes then add carrot and corn kernels and green beans cook for a minute. Add garlic and ginger cook for a minute then add chicken mince. Cook for a few minutes then add the mushrooms until just soft and chicken is cooked through.

Chop up the noodles into small pieces and stir through. Add sauce and stir through for cook for a minute or two.

Transfer filling into a serving bowl and stir through the sesame oil. Put lettuce leaves onto a serving plate with the peanuts and coriander on the side to serve. Everyone can fill and enjoy their own lettuce cup! 
If you make this recipe and share on Instagram, remember to tag me @brendajanschek.
Otherwise, feel free to pm me your photos via Facebook.
Some other delicious dinner recipes you might like are Spicy Pork and Vegetable Nasi Goreng and Slow Cooker Coconut Chicken and Potato Curry.
As far as breakfast cereal goes, I always say, "you may as well eat the box', it's probably more nutritious than what's inside! Here are 5 things to think about before you reach for the boxed cereal in the supermarket.

Download Now
Packed with 40 delicious nut-free, sweet and savoury wholefood recipes your kids will love!

Add to cart

$

14.95