Spelt and Buckwheat Pancakes
These pancakes are easy because they only have a few ingredients. They're quick, delish and fun for the kids to help you make!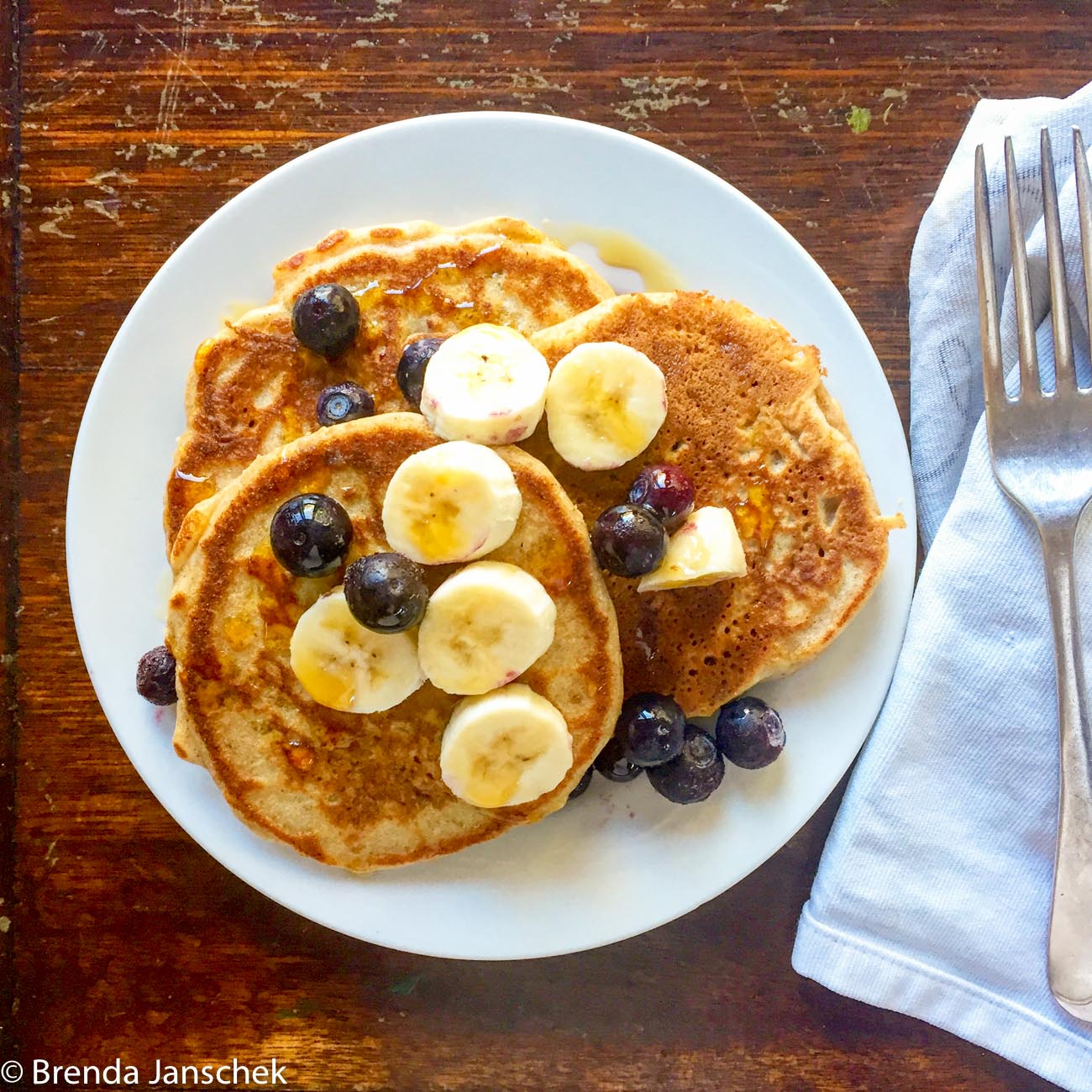 If you want it a la gluten free, then simply replace the spelt flour with more buckwheat flour or rice flour.
The following recipe makes about 12 large pancakes or 20 smaller ones. It is enough for breakfast, and to pop into kids lunchboxes with a spread of raw honey and/or for savoury lunch pancakes.
You can cook up the whole batch or save the wet ingredients in the fridge to cook up later.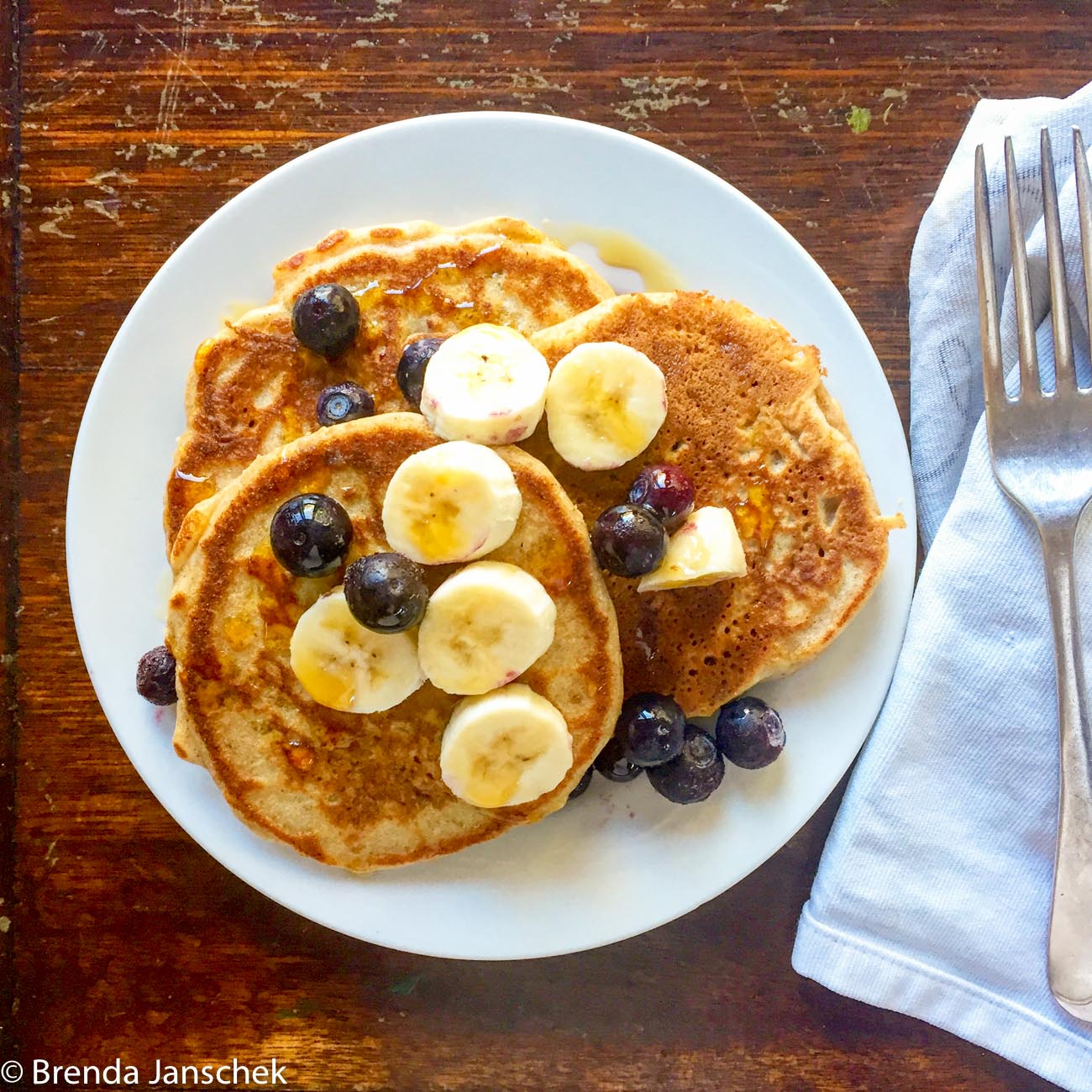 Spelt and Buckwheat Pancakes
2016-06-20 21:58:31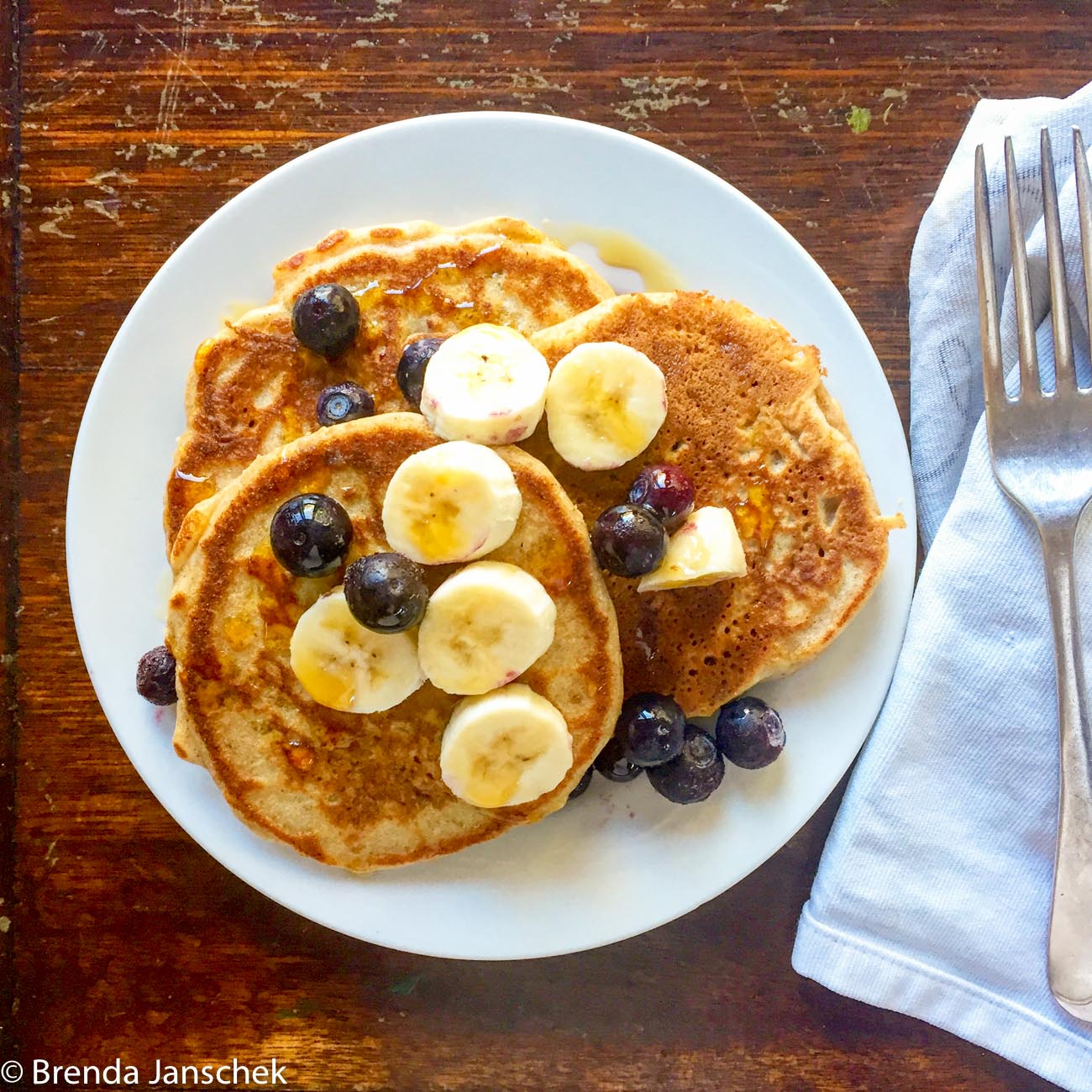 Ingredients
1 cup buckwheat flour
1 cup spelt flour
3 tbsp coconut sugar (optional)
2 tsp aluminium-free baking powder
2 eggs, beaten (I prefer pastured, free-range or organic eggs)
2 cups milk
4 tbsp melted butter
Coconut oil or butter for cooking
Instructions
Mix the flour, sugar and baking powder
Add the eggs, milk and melted butter, stirring the mixture until smooth
Preheat a frying pan and grease with coconut oil or butter
Ladle in the batter and cook for a minute or two each side until golden brown
Topping tips
Canadian maple syrup, banana & cinnamon
Mango, dessicated coconut and yoghurt
Berry coulis or fresh berries & cream
Avocado and goats cheese (roll it up and chomp)
Avocado, bacon and sprouts ( roll it up and chomp)
Lunchbox tips
Apple puree, raw honey & cinnamon
Chicken and avocado
Ricotta and spinach
Brenda Janschek Health & Lifestyle https://brendajanschek.com/
5 quick health benefits:
1) Butter – great source of Vitamin E, A and K, and is a source of quick energy
2) Eggs – great source of protein and vitamin B-12 required for normal brain function.
3) Buckwheat flour – a gluten free alternative to white flour. It is higher in essential vitamins and minerals, and high in fibre and protein.
4) Coconut sugar – is a wonderful alternative to white processed sugar. It has a low GI and is full of vitamins, minerals and amino acids (but it is still sugar, so use sparingly).
5) Almond Milk – great for those who are lactose intolerant. It is high in vitamins and contains protein and good fats.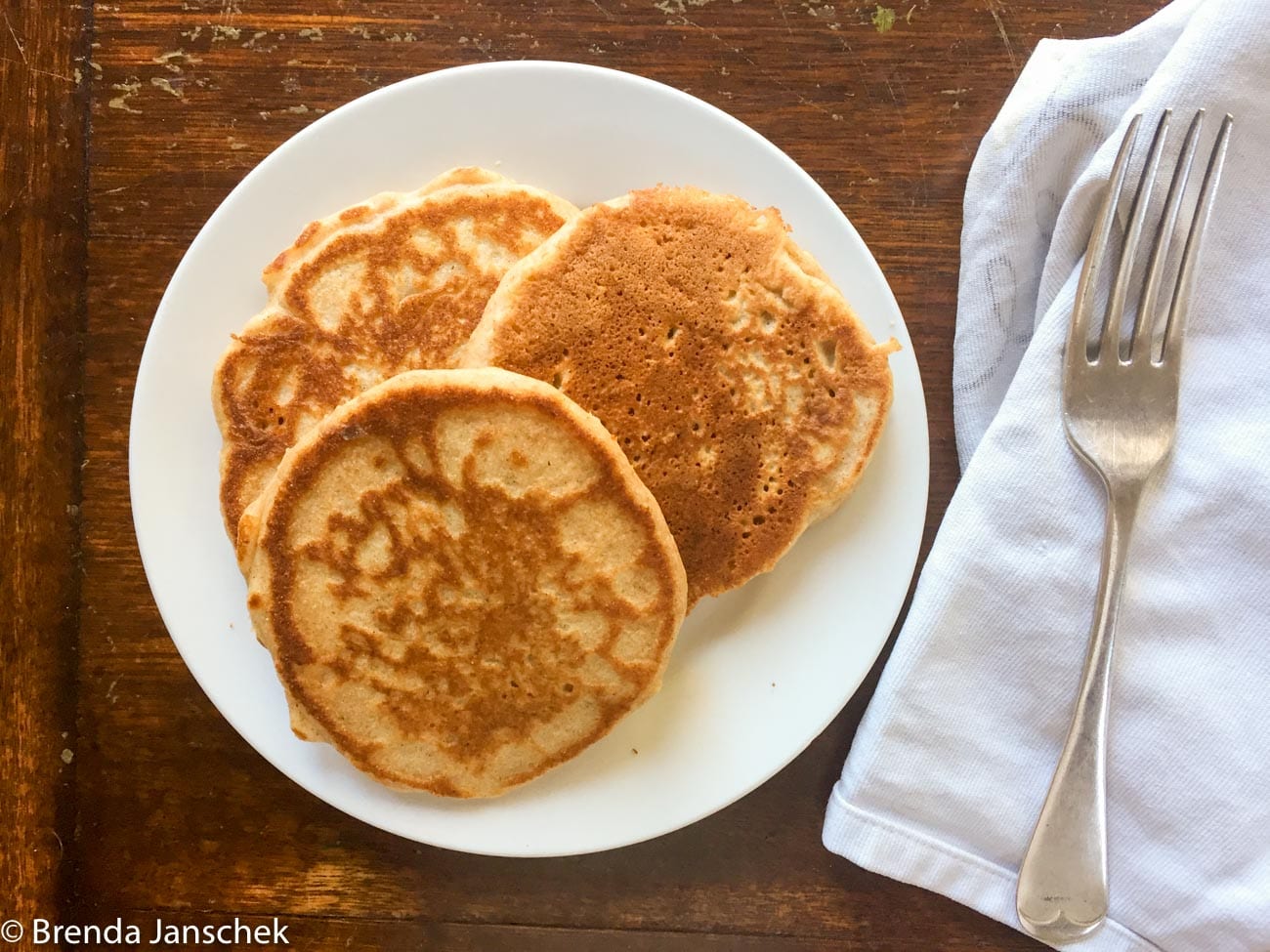 Enjoy!
Bren x
As far as breakfast cereal goes, I always say, "you may as well eat the box', it's probably more nutritious than what's inside! Here are 5 things to think about before you reach for the boxed cereal in the supermarket.

Download Now