The Best Healthy Recipes To Make With Your Kids These School Holidays
School holidays are upon us and, trust me, they can go either way!
If you're not lucky enough to be soaking up some Fiji sunshine (hint: I'm not), you're probably at home where kids can tend to get bored and Mums become chained to the kitchen.
So why not kill two birds with one stone without breaching any child labour laws? Go ahead and welcome the kids into the kitchen. It will give you a helping hand, keep them busy, and they'll learn a thing or two at the same time. And I don't even need to mention the bonding opportunities and memories this creates.
Kids learn so much when they chop, crumb, stir, roll, stuff, slice, measure and decorate. But remember to make it as much fun as possible. So, grit your teeth and be prepared for some, well, a lot of mess. Here are some fantastic recipes which may just help to unearth some new family favourites. Pick a few to make and instil confidence and the art and skill of cooking into your kids these school holidays.
Cooking with kids is one of the best ways to unfuss your fussy eaters too! It's so important to help your kids have a healthy relationship with food from as young as possible. Involving kids in meal prep makes them active participants and gives them a sense of control from the very get-go. When your kids help with picking groceries, preparing food and setting the table, their curiosities are peeked, and they want to be part of the end result, which is eating the prepared meal!
TURN FUSSY EATING AROUND WITH THIS LIFE-CHANGING RESOURCE!
The Fussy Eating Bundle has you covered. Use our tried and tested strategies and solutions and help your children eat and love a wide variety of foods today!
You can source many of the ingredients in these recipes from my one-stop-favourite-shop, organic wholefoods online store, The Wholefood Collective. They offer amazing quality ingredients and value for money and they stock  all my favourite products and I don't even have to leave the house!
Savoury
It's oh so tempting just to make sweets when you are cooking with kids, but based on my kids cooking classes, I can promise you they love making (and eating), savoury dishes just as much.
Hearty Black Bean and Sweet Corn Quesadilla by Brenda Janschek Health and Lifestyle.
If you haven't made this already, do yourself a favour, and get cracking on this recipe with the kids these school holidays.
It's my son's favourite recipe from the recipe ebook we wrote together Real Food for Hungry Teens, which has received rave reviews from kids of all ages. Such a super fun recipe to make and eat these holidays.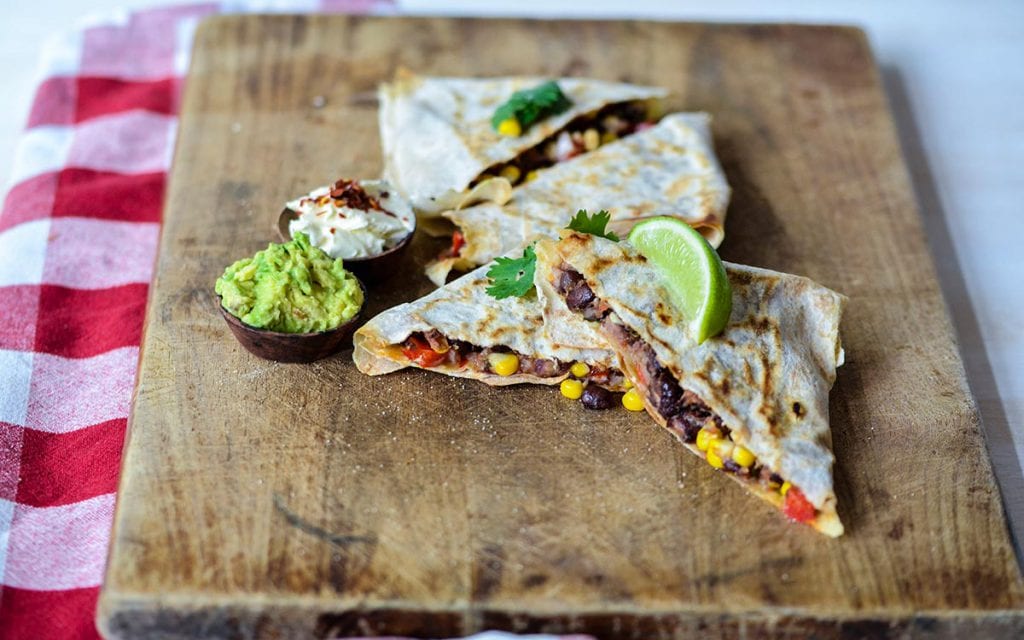 Avocado Brown Rice Sushi by Stace from A Healthy Mum.
Stace reckons her 3yr old loves mashing the avocado through the rice and popping it on the nori. Such a fab sensory experience for them!
Cheese and Seed Crackers by Georgia from Well Nourished.
Full of goodness , this recipe offers lots of opportunity for grinding, grating, rolling and cutting.
Perfect holiday fun!
Paleo Zucchini Bacon Bites by The Merry Maker Sisters.
With lots of opportunity for mixing, sifting and rolling, these delectable bites make for a perfect rainy afternoon activity for your toddlers or even your grumpy teens!
Baked Chicken Nuggets  by yours truly.
I love this recipe because kids of all ages can get involved in the cubing, peeling, dicing, rolling, coating and lining up on a tray…and who doesn't love a chicken nugget? These ones are the bomb!
Stuffed Cucumber and Celery Boats from my recipe ebook, Easy Wholefood Lunchboxes
From experience in my kid' cooking classes I know that kids just love to stuff food! From potato, to tomatoes, zucchini, celery and lettuce leaves. Look out for their faces beaming with pride when they serve the whole family their little stuffed boats : )
Baked Eggs by Lisa Corduff from Small Steps Living.
Now here's an idea for the school holidays.
How about you have a sleep in, and let the kids make you this for breakfast? Often kids favourite meal of the day is breakfast, which means they love making it too.
Another great recipe for the tweens/teens to handle themselves, little siblings can help set the table, sprinkle the side with feta and herbs and a crack of salt and pepper.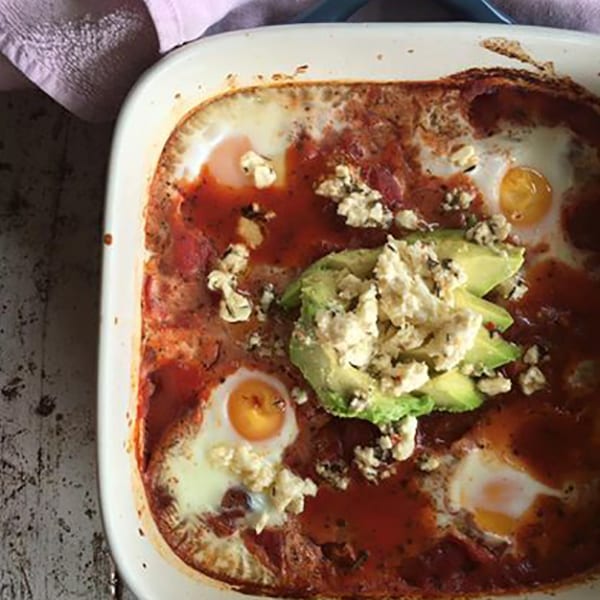 Sweet
Oat, Seed and Date Bars by Brenda Janschek Health and Lifestyle.
My kids are teens now, yet they still love making simple recipes like this.
It's a great way to show them how easy eating tasty, healthy can be and they love the quick result.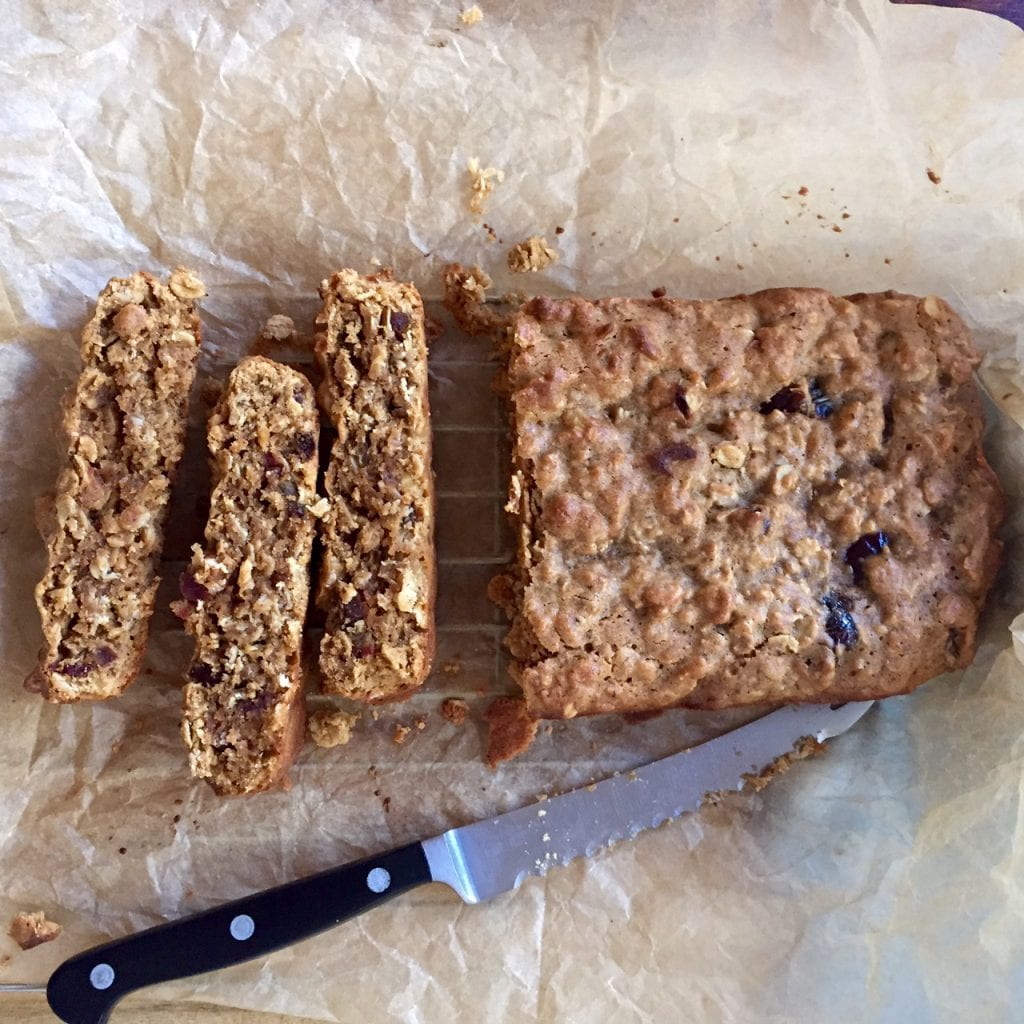 Healthy Chocolate Crackles by Sonia from Natural New Age Mum.
You won't find large amounts of refined sugar or hydrogenated copha in this version. No siree!
Your kids will see for themselves what goes into the healthy version when they get stuck into making this easy, simple treat.
Rowdy Roll Ups by Amy from The Holistic Ingredient.
The kids will love seeing how all this comes together from scratch, with so few ingredients no less to get this delicious result.
Berry Smoothie Bowl by me is a great one to prove to kids that maximum deliciousness doesn't need to come with a truck load of sugar and additives, just simple ingredients for the kids to whizz up before devouring it.
Coconut Rough by Ness from Becomingness reinvents a childhood favourite.
With your guidance, let older kids learn how to turn on the stove, and get their confidence up doing all the stove top bits (with your watchful eye), while the younger kids can stir and pour.
No Bake Peanut Butter Balls by Brenda Janschek Health and Lifestyle.
Enlist the kids and stock up the fridge with these power-packed goodies perfect for snacks.
Younger kids get to practise their motor skills with the rolling, older kids love measuring out just the right amount and ensuring all the balls are the same size (they do in my family anway).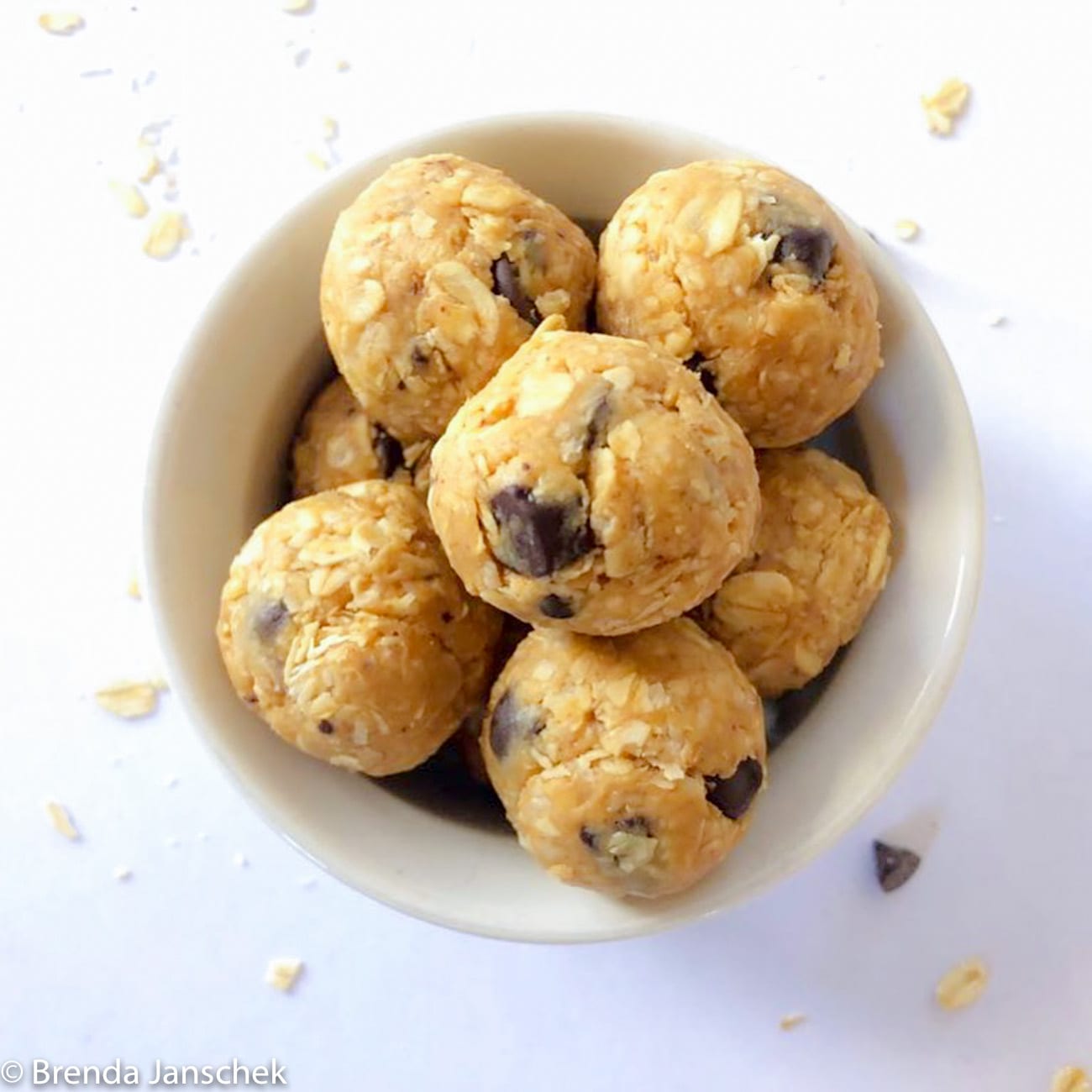 My Favourite Home made Granola by Brenda Janschek Health and Lifestyle.
Great for breakfasts or snacks on the go, lots of opportunity to talk about the goodness in nuts and how fruit is dried.. Remember, cooking with our kids allows opportunities for learning all about food too.
There you have it, 14 fantastic recipes to make from scratch during school holidays. Remember, surrender to the inevitable mess and you'll find so much joy in passing on the lifelong skill of cooking onto your children.
If mealtime is always a struggle in your house check out The Fussy Eating Bundle where our tried and tested strategies and solutions have helped thousands of parents help their children develop a healthy relationship with food. 
Bren x
Packed with 40 delicious nut-free, sweet and savoury wholefood recipes your kids will love!

Add to cart

$14.95
As far as breakfast cereal goes, I always say, "you may as well eat the box', it's probably more nutritious than what's inside! Here are 5 things to think about before you reach for the boxed cereal in the supermarket.

Download Now