The Icing on the Cake: 10 Real Food Icing Recipes
Icing was always my favourite part of any cake. I loved them all – pink icing, chocolate, lemon, the list goes on …
Image credit: A girl, a guy,furkids and food
But I could never go past the smooth, hard icing. I loved fondant (God help me the corn syrup!) and royal icing too, but my consistent No. 1 was the almond icing on wedding cakes (hello, sugar coma). Typically this was good news for me because nobody else liked it, and my husband is currently in my ear reaffirming that fact (and casting me a very strange look too). If only I'd known what was in it, I might've made less of a scene of myself, sitting and eating bowls of the stuff.
The funny thing is, I couldn't even eat those icings now given what I know about them. My cakes are healthy, so it makes sense my icings are too, the proviso always being that they taste good! So, the recipes below are true to the ideals of health and taste, and contain none of the corn syrup, artificial flavours, or transfats found in packaged or commercial frostings. Rather, they incorporate beautiful, nourishing ingredients like butter, avocado, yoghurt, coconut cream and natural sweeteners like honey. You really don't need highly refined icing sugar mixture, which usually has corn starch or wheat flour that are a no-go area for those who are gluten free.
See what you think and maybe spread them over the likes of my Double Chocolate Banana Slab Cake or my Hot Chocolate Cake or even my Rich and Delicious Chocolate Muffins.
10 Real Food Icing Recipes
I love my Notella spread over vanilla or chocolate cupcakes, muffins, cakes and biscuits! Top with shredded coconut and sliced strawberries for a taste sensation! Just adjust thickness by adding more or less coconut cream. So versatile, that Notella!
How about a dairy free, refined sugar-free, vegan Gooey Chocolate Icing, which Jo from Quirky Cooking suggests you spread thickly on your cake.? Ok Jo, if you insist!
Detoxinista shares a dairy free Creamy Cashew Icing which is full of healthy minerals.
If you are after a dairy free, nut free icing, then Sarah from Clever Cook has got you covered with her Coconut Frosting. Icing with a lemony tang always gets my vote!
Alexx Stuart has created a nourishing, mousse-like Simple Chocolate Icing, just perfect for chocolate cakes and cupcakes. It's super simple too.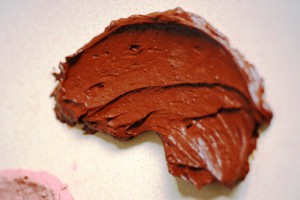 A Girl, A Guy, Fur Kids and Food shares this Paleo and Thermomix recipe for Coconut Cream Whip which they used to top their Strawberry Cake.
Check out this nutrient loaded Butter Frosting by The Healthy Home Economist.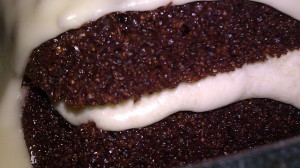 Here's a favourite type of icing for me, a Raw Chocolate Glaze by Tania at Gluten Free Grain Free. She recommends it as a topping for her beautiful Chocolate Chia Cake mix. Oh, alright!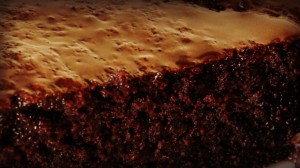 Natural New Age Mum tops her 'go-to' Chocolate Yoghurt Cake with cream and strawberries. I wonder if anyone would protest if you mixed a little raw honey or maple syrup into the cream first? Another great tip she offers is mixing marscopone cheese with some pureed berries and honey to taste.
And here's a super-simple recipe you can whip up in less than two minutes!
Many of the ingredients in this recipe can be sourced from my one-stop-favourite, organic wholefoods online store, The Wholefood Collective. They go to great lengths to ensure everything they source is amazing quality, they stock all my favorite products and I don't even have to leave the house! Oh and the cherry on the cake is they donate profits to improve food security for vulnerable Aussies.
Here are some of the ingredients you'll need:
Coconut oil
Honey or rice malt syrup
Cacao powder
Vanilla bean powder
Super Simple Ganache Icing
Ingredients
4

tbs

coconut oil

2

tbs

honey or rice malt syrup

2

tbs

cacao powder

1

tbs

boiling water

if coconut oil isn't melted

1

tsp

vanilla bean paste
Instructions
Mix all ingredients together until smooth and spread on cooled cake
Quick tip: if a recipe calls for dusting with icing sugar, coconut flour works well as a replacement.
Do you like icing or do you pick it off like my kids? Do have a favourite real food icing recipe you'd like to share. Feel free to pop it in the comments.
Bren x
Packed with 40 delicious nut-free, sweet and savoury wholefood recipes your kids will love!

Add to cart

$14.95
As far as breakfast cereal goes, I always say, "you may as well eat the box', it's probably more nutritious than what's inside! Here are 5 things to think about before you reach for the boxed cereal in the supermarket.

Download Now