Anti – Oxidant Smoothie
Smoothies have always been a favourite of mine, and as a breakfast option, they hold of pride of place in this household.
When life is busy, smoothies are super-quick to make and are highly nutritious. The better news is that they leave unhealthy breakfasts cereals packed full of superfluous sugar and other nasties in their wake.
There are endless combinations you can try and enjoy, but this Antioxidant Smoothie is a favourite recipe from on my Break Through! To Feeling Fantastic in a Body You Love 28 day cleanse program.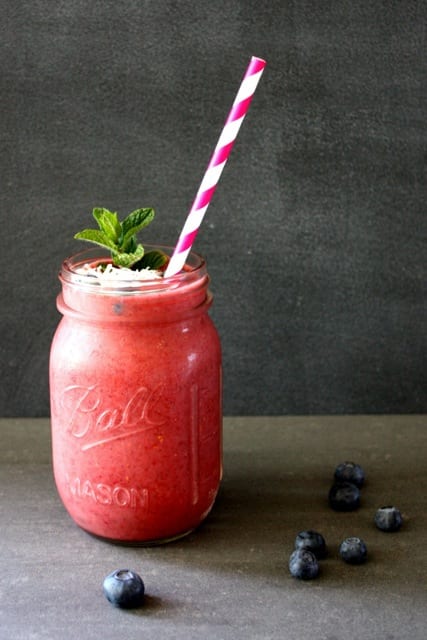 Free radical-fighting Vitamin C plays a leading role in this smoothie, and your immune system and energy levels will thank you almost as much as your taste buds.
So enjoy!
Anti-Oxidant Smoothie
2016-06-10 10:02:14
Serves 1
Ingredients
1 cup rasberries or blueberries (blueberries make it sweeter)
1/2 teaspoon lemon zest
1/2 teaspoon lemon juice
1 tablespoon mint
mixed handful of cashews, chia seeds and linseeds
2 tablespoons grass fed gelatin (optional but awesome for all it's incredible benefits to our skin, elasticity, wrinkles, cellulite, great for weight loss, teeth and hair and nails, digestion, arthritis just to name a few)
1 teaspoon - 1 tablespoon coconut oil, to taste
200 mls coconut water or almond milk or filtered water
Lots of ice (optional)
Instructions
Whizz all the ingredients in a blender and serve
Brenda Janschek Health & Lifestyle https://brendajanschek.com/
As far as breakfast cereal goes, I always say, "you may as well eat the box', it's probably more nutritious than what's inside! Here are 5 things to think about before you reach for the boxed cereal in the supermarket.

Download Now