How To Protect Yourself From Viruses (including COVID-19)
Keep your immune system strong and healthy and you're less likely to be impacted by viruses this Winter

Governments have been informing us about vigorous hand washing and social isolation, but not a word about how we can keep ourselves healthy as one of the best ways to protect ourselves against COVID-19 and other viruses.
"Death from infections in the developing world is often not due to the infection itself but the body's inability to fight it because of nutrient deficiencies." – Dr Mark Hyman
There's so much you can do from your own kitchen and home, You don't have to be a sitting duck.
Your immune system is incredibly powerful. What you eat and drink and how you live have a direct impact. If you get a virus, including Coronavirus, you want your immune response at the ready so it can fire on all cylinders and put up a fight.
Below I share some ideas on how to keep your immune system strong so you can thrive and be well.
Eat lots of green leafy vegetables (spinach, lettuce, kale, Chinese greens, broccoli and cabbage) which are the most nutrient-dense foods in the world. You can load up on your greens and other immune busting ingredients with this Ginger, Mint and Green Apple Smoothie. 
I recommend adding a teaspoon of Forest Super Foods Camu Camu into your smoothie to further boost immunity.  One teaspoon has around 1200% of your vitamin C RDI and because it is just a berry (as oppose to synthetic) it is very easily digestible and an excellent product to ward of  viruses of all kinds.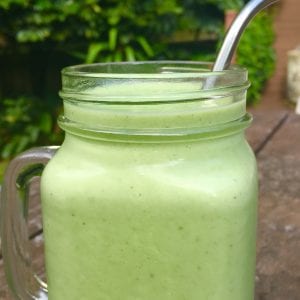 2. Eat lots of anti-inflammatory, anti-viral, anti-oxidant foods like garlic, turmeric, ginger, oregano, cinnamon, green tea, apple cider vinegar, lemon, raw honey. I put loads and loads of ginger and lemon in the smoothie above, or this Spinach, Lentil and Lemon Soup has it all going on!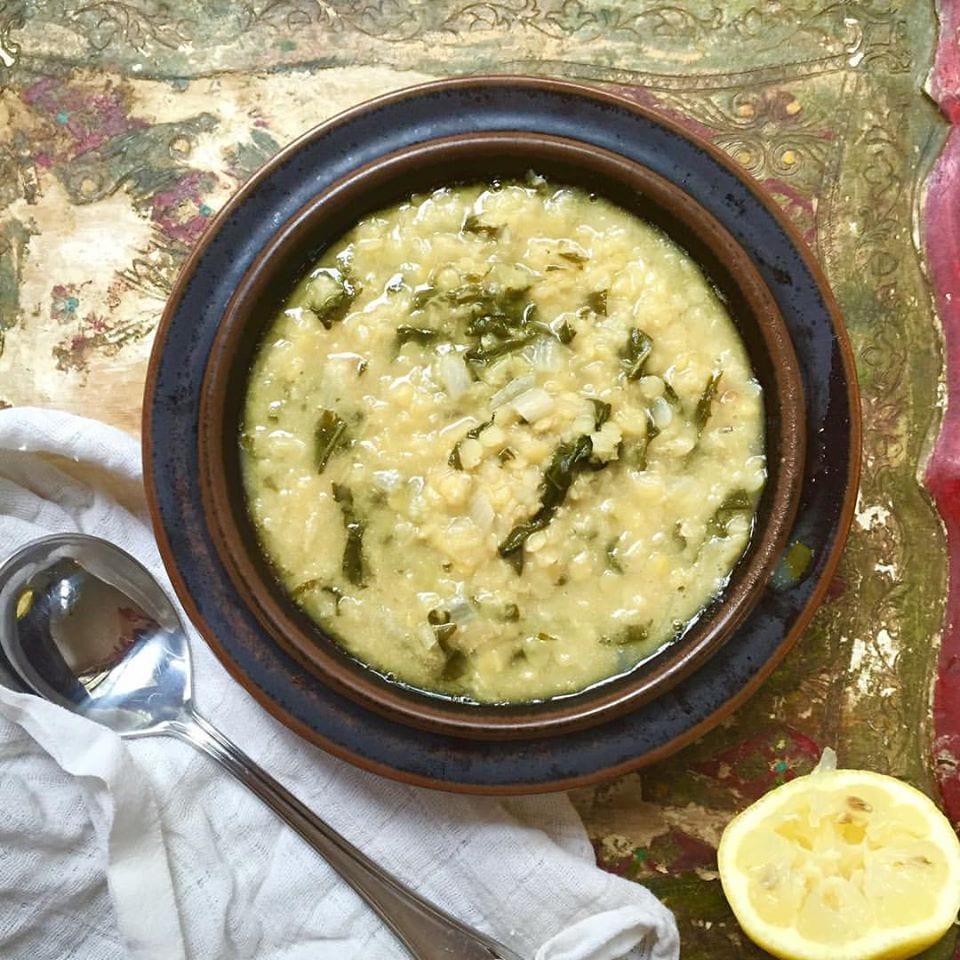 3. One of the best ways to boost the immune system is with bone broth. I just throw in some chicken frames, chicken bones and wings, celery, carrot, onion, apple cider vinegar, salt and filtered water into my slow cooker for 12 hours. The process of slow cooking extracts amino acids, collagen, vitamins and minerals out of the meat and vegetables creating a nutrient-dense, easy to digest, immune boosting liquid. Once it's cooled in the fridge you want the consistency to be firm, like a jelly, to get the most out of your broth. You can use the broth for soups, sauces, and use instead of water to cook rice, quinoa etc. Here's my easy recipe for Homemade Chicken Broth. Use your broth in this beautiful, healing Chicken Noodle Soup.

4. Eat lots of fermented and probiotic foods to help fight bacteria, reduce inflammation and increase antioxidant activity. Here's a recent post all about fermented foods. And here's a recipe for my Big Batch Bircher Muesli which is choc-a-block full of wonderful ingredients to feed your gut and maintain a healthy immune system.

6. Eat lots and lots of fruits and vegetables so that all the wonderful antioxidants help destroy free radicals (which weaken our immune system).⁠ They are high in vitamins C, A, and phytonutrients that support the immune system. Each different colour offers different antioxidant benefits. Try this delicious Anti-Oxidant Salad. ⁠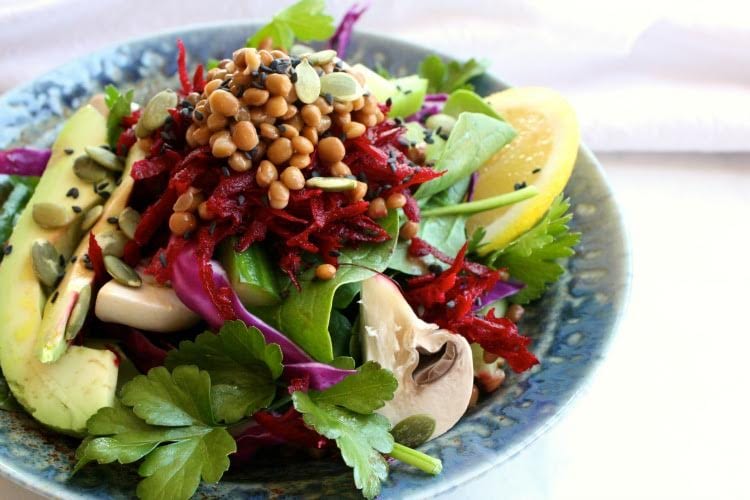 7. Hopefully you'll be eating the rainbow of fruit and vegetables but definitely make sure you include berries, all berries, but especially blueberries which contain a type of flavonoid called anthocyanin, which has antioxidant properties that can help boost a person's immune system. Add some blueberries into this Anti-oxidant Smoothie

7. Consult or talk to a naturopath (I recommend Naturopath Naomi Judge) or health foods store naturopath about supplements which contain Vitamin C, Zinc, Curcumin and Vitamin D.  Studies have proven all four of these to be effective in preventing, reducing the severity and reducing the length of colds and flu and directly support the immune system. Other important measures you can take are
✔️Get more sleep⁠ because a sleep deprived immune system won't function properly, sleep allows the body to restore and heal
✔️Drink more water⁠ – you can't have a proper functioning immune system if you're dehydrated
✔️Avoid sugar and processed food⁠ because they are major immune suppressors.
✔️Exercise and get fresh air daily⁠
✔️Minimise stress⁠
Note: This article is not intended to provide medical advice and any changes should be done in consultation with your healthcare provider.
Packed with 40 delicious nut-free, sweet and savoury wholefood recipes your kids will love!

Add to cart

$14.95
As far as breakfast cereal goes, I always say, "you may as well eat the box', it's probably more nutritious than what's inside! Here are 5 things to think about before you reach for the boxed cereal in the supermarket.

Download Now