Chicken Noodle Soup
Craving comfort food in Winter is normal and nothing quite hits the spot like Chicken Noodle Soup!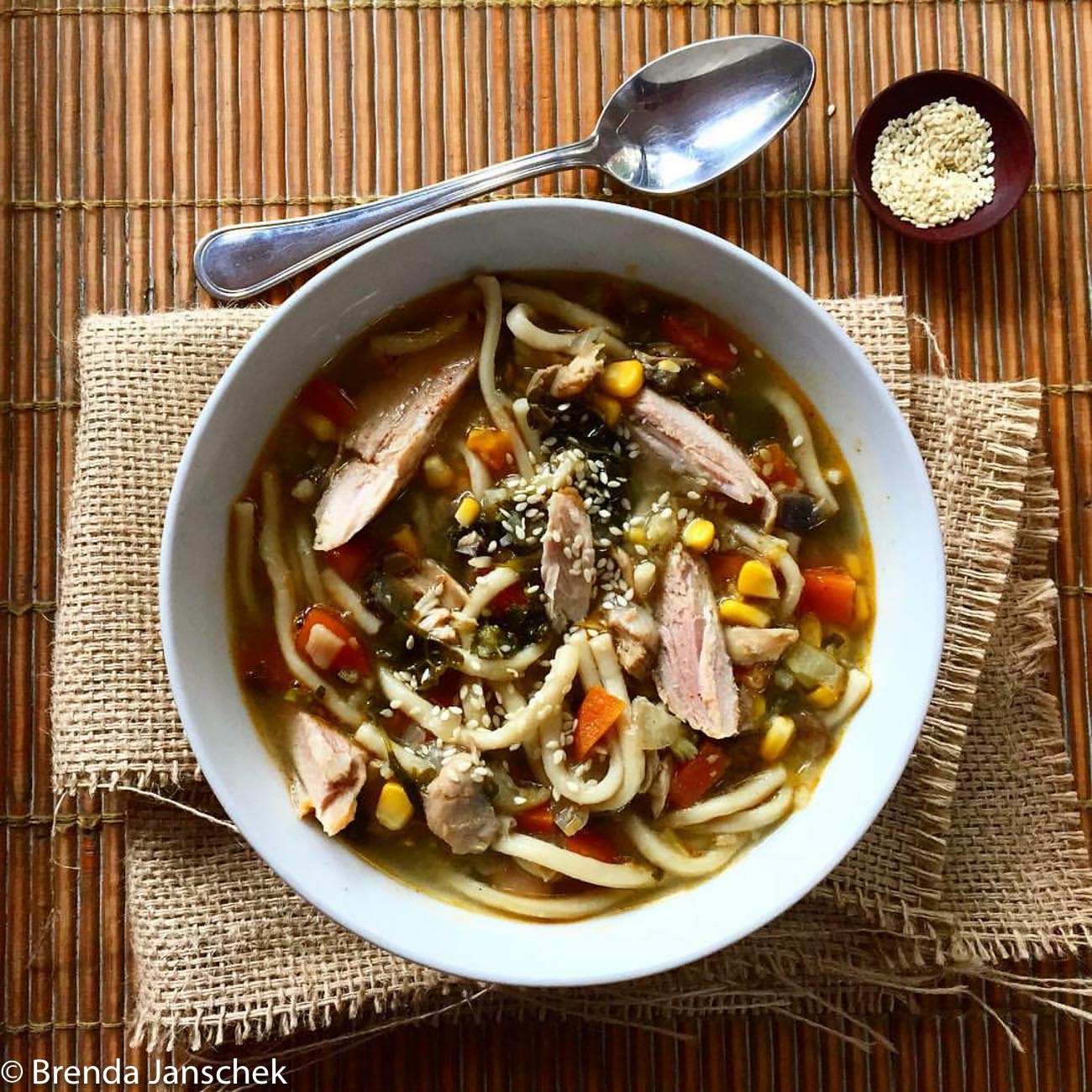 This is real chicken soup for the soul. Packed with goodness and high on the yumminess scale, your family will soon be lining up for seconds just like mine!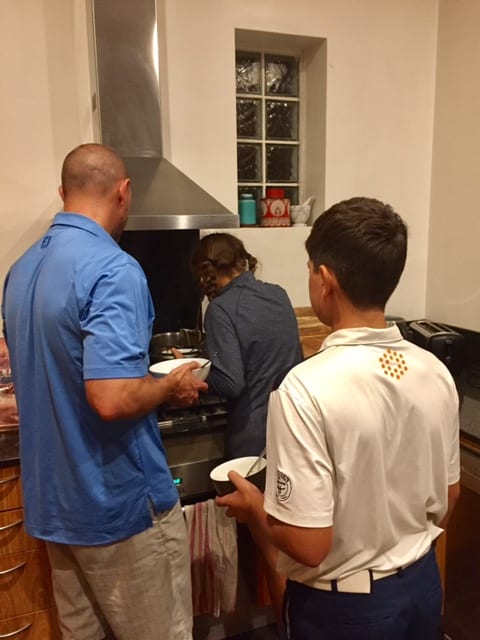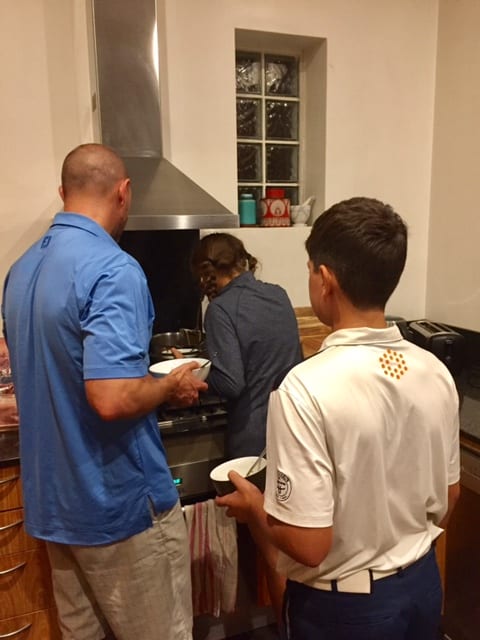 Chicken Noodle Soup
2017-04-11 22:30:11
Serves 5
Ingredients
1 tablespoon extra virgin olive oil or coconut oil
2 large carrots, chopped
2 celery sticks finely chopped
1 brown onion, chopped
1 corn on the cob, kernels removed
3 cloves garlic, finely chopped
2 litres of homemade chicken broth
400 grams cooked chicken
200 grams soba noodles (or you can use vermecilli or udon noodles)
2 large mushrooms, chopped
1 large zucchini, chopped
5 kale leaves, chopped
1/2 cup parsley, chopped
2 - 3 tablespoons lemon juice
Instructions
Heat oil in large pot over medium heat.
Add carrot, celery, onion and corn and cook for 5 minutes, until vegetables are softened.
Add garlic and saute for 1 minute.
Add the chicken broth and cooked chicken and bring to the boil. Simmer for 5 minutes.
Add soba noodles, zucchini and mushroom and simmer for another 3 minutes (10 minutes for udon noodles and pop zucchini, mushroom and kale in the last 3 minutes)
Add parsley and lemon juice and stir through.
Serve in bowls topped with parsley and season to taste.
Notes
Before I started making the soup, I popped a stack of chicken wings/legs into the oven to roast with a bit of olive oil and salt and pepper and cooked for 45 minutes. Some were used for lunchboxes, and the rest I shredded the meat off the bones and used that for the soup.
Brenda Janschek Health & Lifestyle https://brendajanschek.com/
Bren x
As far as breakfast cereal goes, I always say, "you may as well eat the box', it's probably more nutritious than what's inside! Here are 5 things to think about before you reach for the boxed cereal in the supermarket.

Download Now