10 Warm and Hot Meals to Pack for School Lunches
The hot lunch is easy as pie because all you do is make extras for dinner and then pack for lunch next day!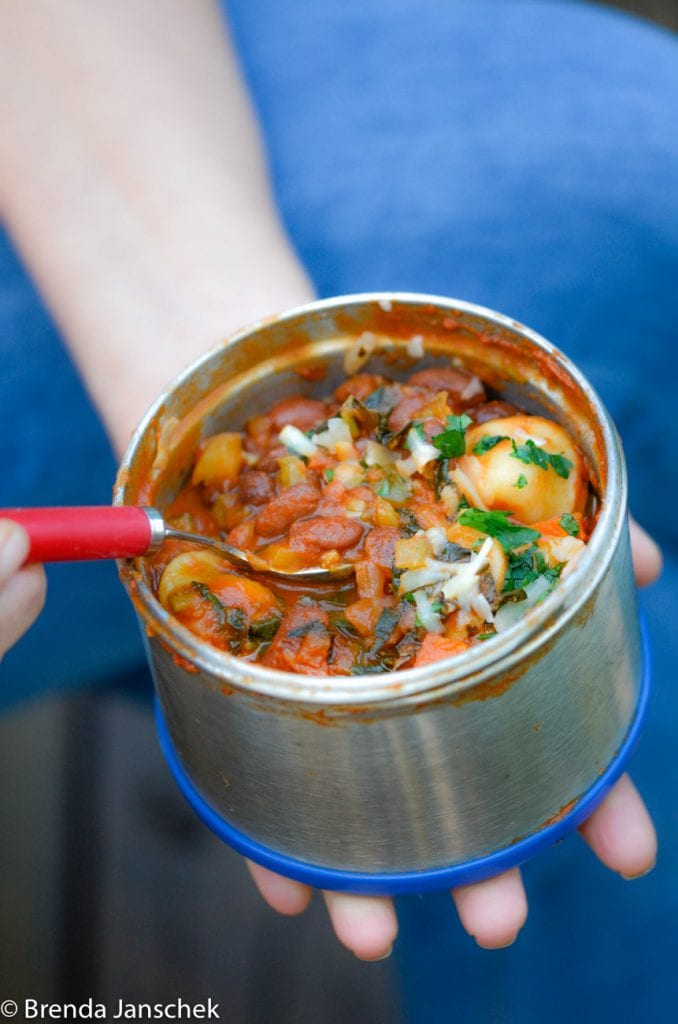 A hot lunch on a wintery day is like a big warm, welcome hug for our kids when they need some comfort from the cold.
I'm often asked how to keep the food hot until lunchtime.
Well, it's as easy as 1, 2, 3:
Boil the kettle and then pour the water into the insulated jar, be sure to pop the lids on
Heat up the food
Pour out the hot water  add the warmed up food into the container, then pop the lid on immediately.
Here are my fave insulated jars which have lasted years. Note, I got these when my kids were a bit older hence the understated silver and black vibe. Biome sell lots of other types and colours which might appeal to a younger crowd:
Thermos 450ml Wide Mouth Food Jar with Folding Spoon
In these containers I pack soups, pastas, any hot meals and also cold salads.
Kleen Kanteen TKCanister with insulated lid 8oz 237ml
I like this smaller size option to keep things warm like the chicken nuggets or smaller serves of things like soup, stew, pasta and even dumplings. They're also great to keep things cool like yoghurt, granola and fruit, overnight oats.
10 WARM AND HOT LUNCH RECIPES
SOUP – Serve the kids their favourite soup and some bread for dipping. Find my super easy Pumpkin and Root Vegetable Soup here.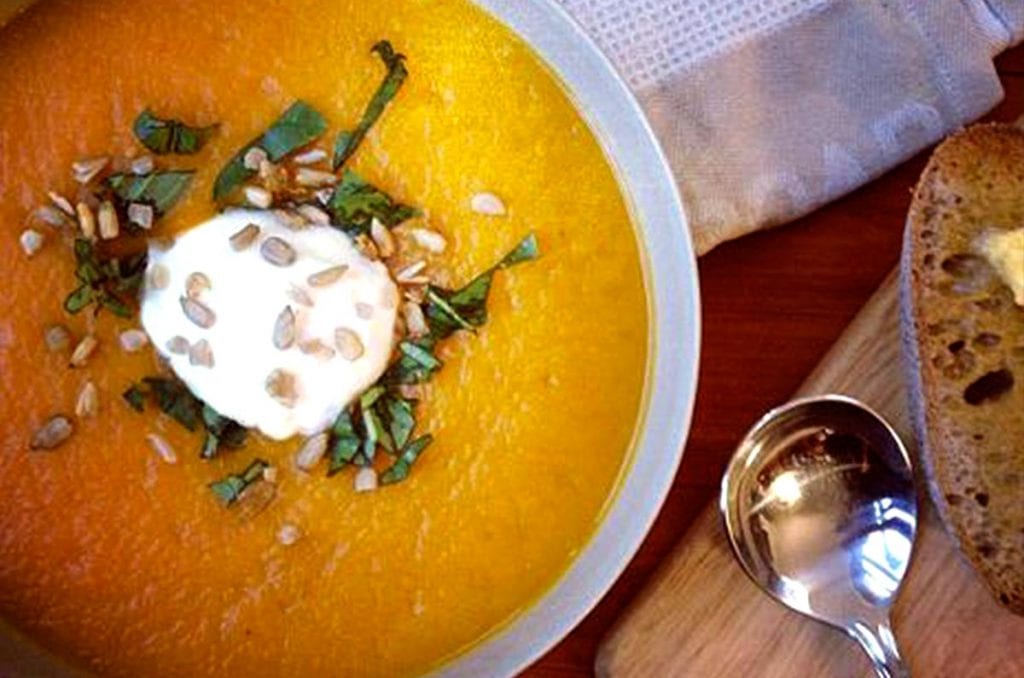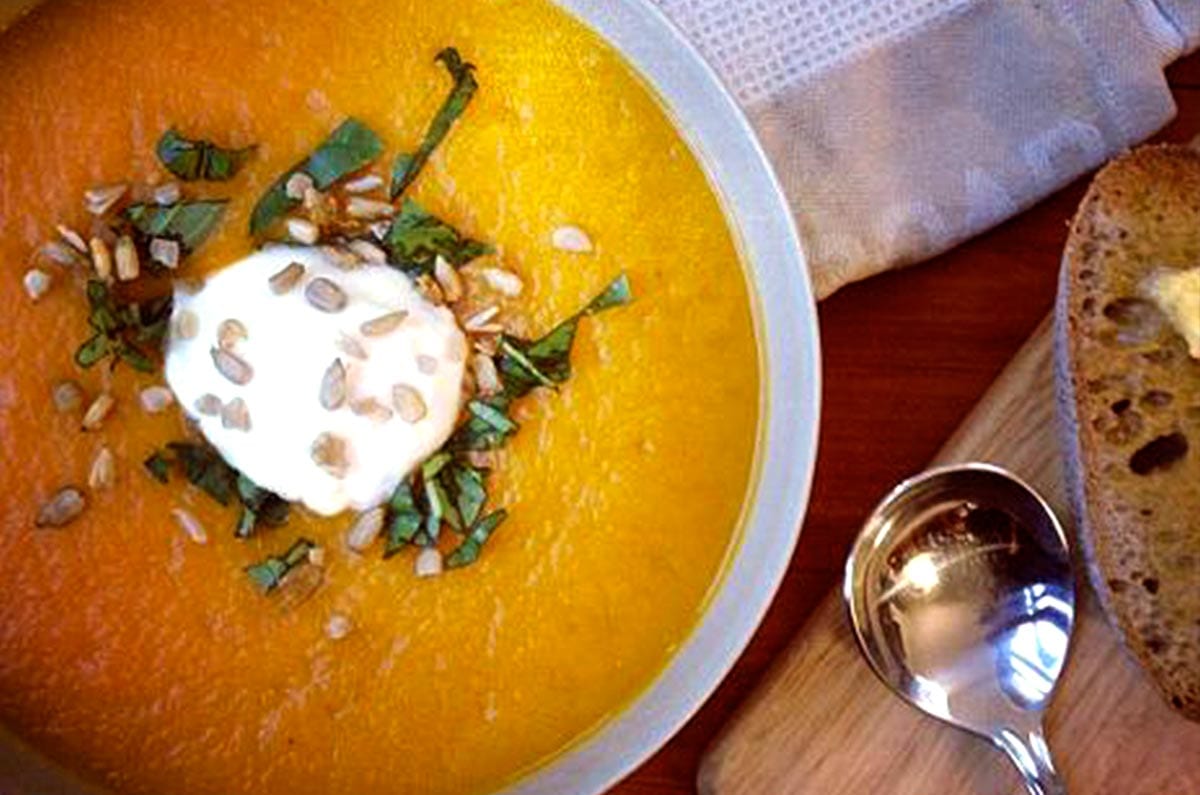 Or Spinach Lentil and Lemon Soup here.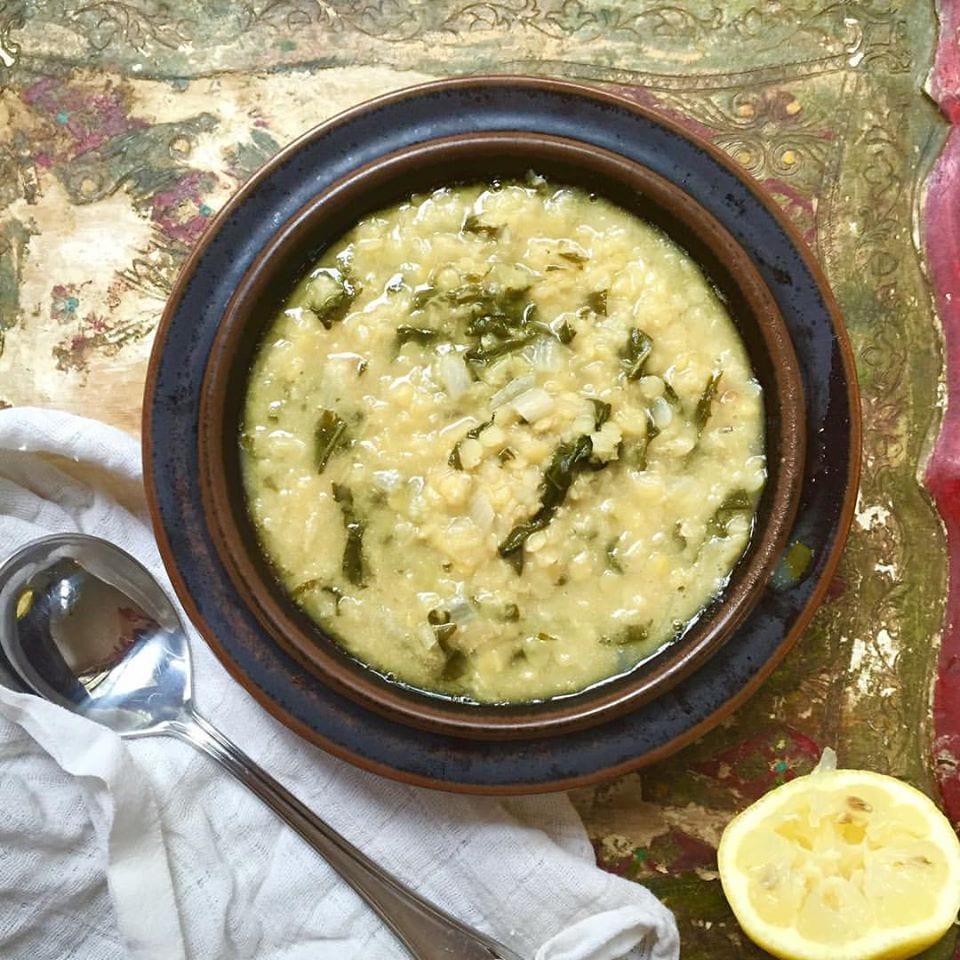 CHICKEN NUGGETS – The morning of packing kids lunches, put some nuggets in the oven, pop into a thermos and send to school with a little tub of tomato sauce. Here's the recipe.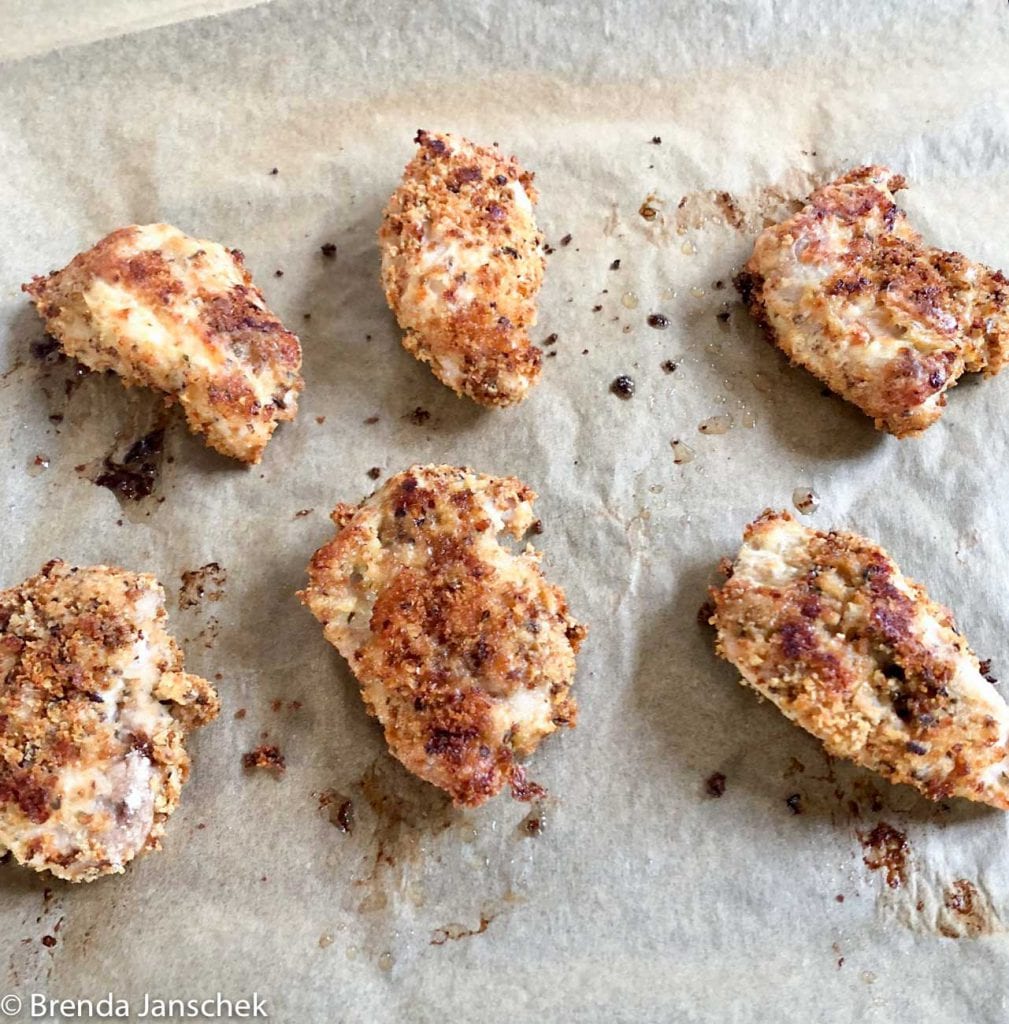 PORRIDGE – Porridge is comfort food to the max, especially in the winter time. Oats are rich in the B-complex vitamins which help convert our food into fuel, keeping our bodies energised throughout the day and help us have great hair and skin. Just stir through some fruit like stewed apples. blueberries or strawberries. Find my recipe for pimped up oat porridge here.
Or Spiced Quinoa Porridge here if you're gluten free.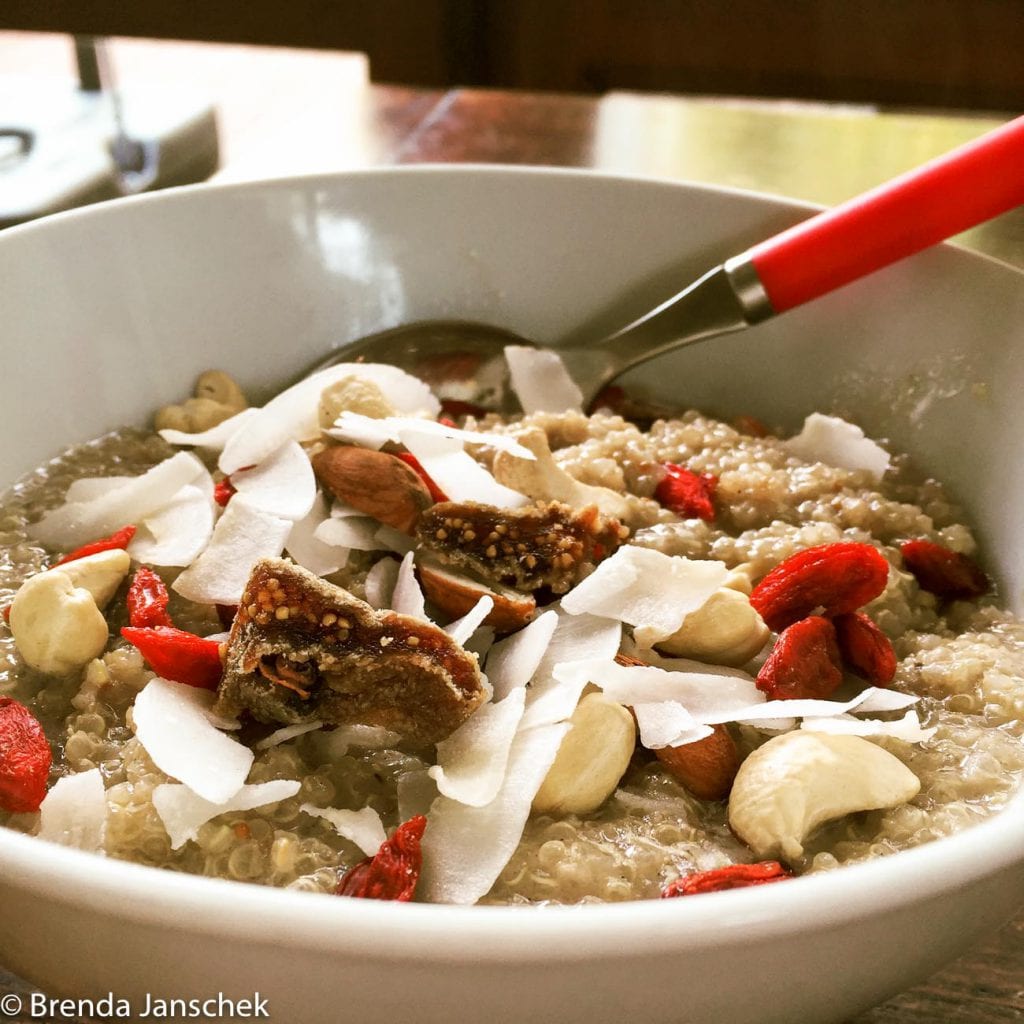 CASSEROLE – Filled with chunky meat and vegetables, you guys have written to tell me how much you love my Easy Chicken and Vegetable Casserole. Here's the recipe.
CRUMBLE – Warm up some leftover Pear and Ginger Crumble in the oven and pop into thermoses for a cosy and warming  recess or lunch. Find the recipe here.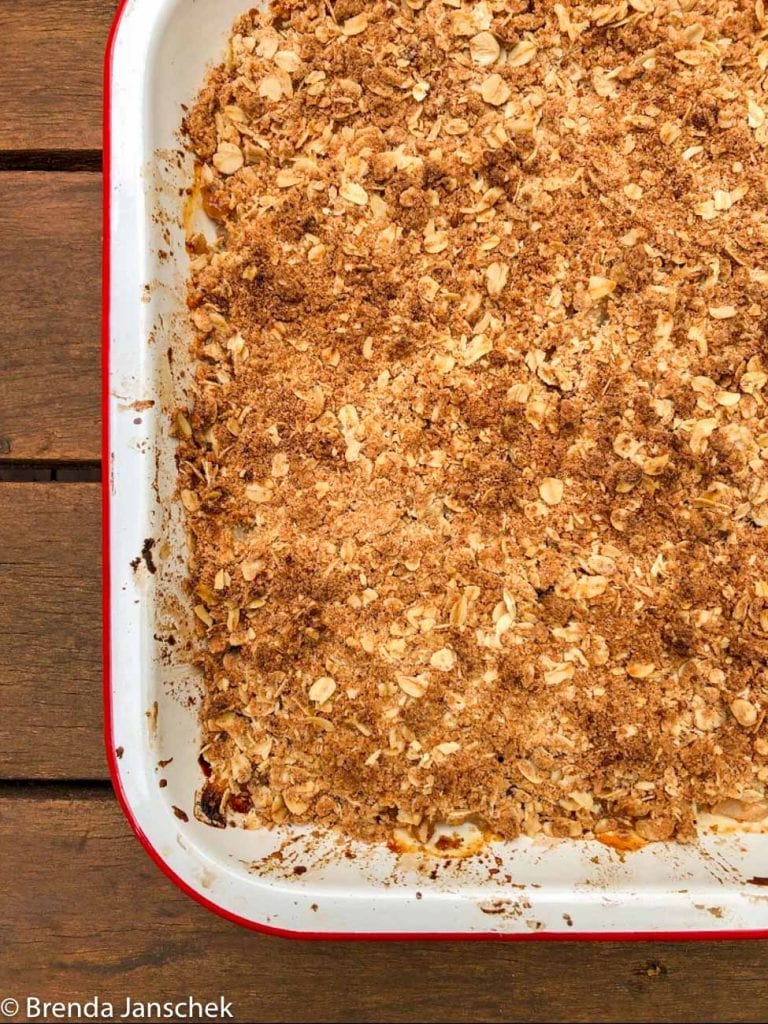 BAKES– Simply heat up some of this Creamy Cauliflower and Bacon Bake with some spelt pasta, pack with a fork  and voila, kids will be begging for more! Grab the recipe here.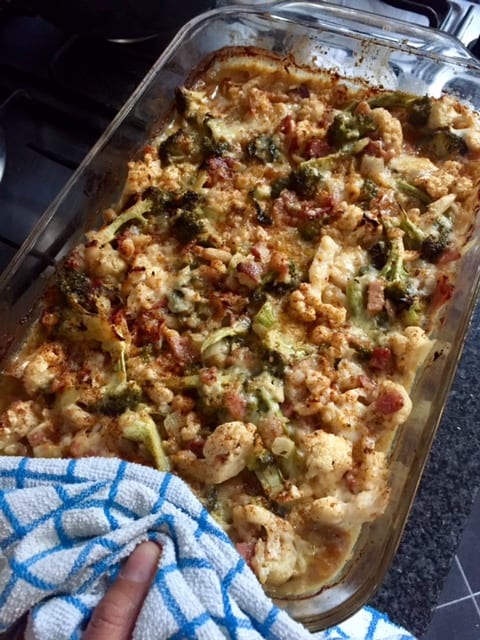 Or this Slow Cooked Lamb Shank and Pearl Barley Soup
RICE – One of our favourite meals, Mjaddra (otherwise known as lentils and rice) derives from Lebanon. This humble dish packs a punch of flavour and can simple mixed together when heated up and just add a side of vegetable stick to munch on. Find the recipe here. 
OTHER HOT MEAL IDEAS WHICH YOU CAN FIND IN MY EASY, WHOLEFOOD LUNCHBOXES RECIPE EBOOK
Curried Lentil and Vegetable Sausage Rolls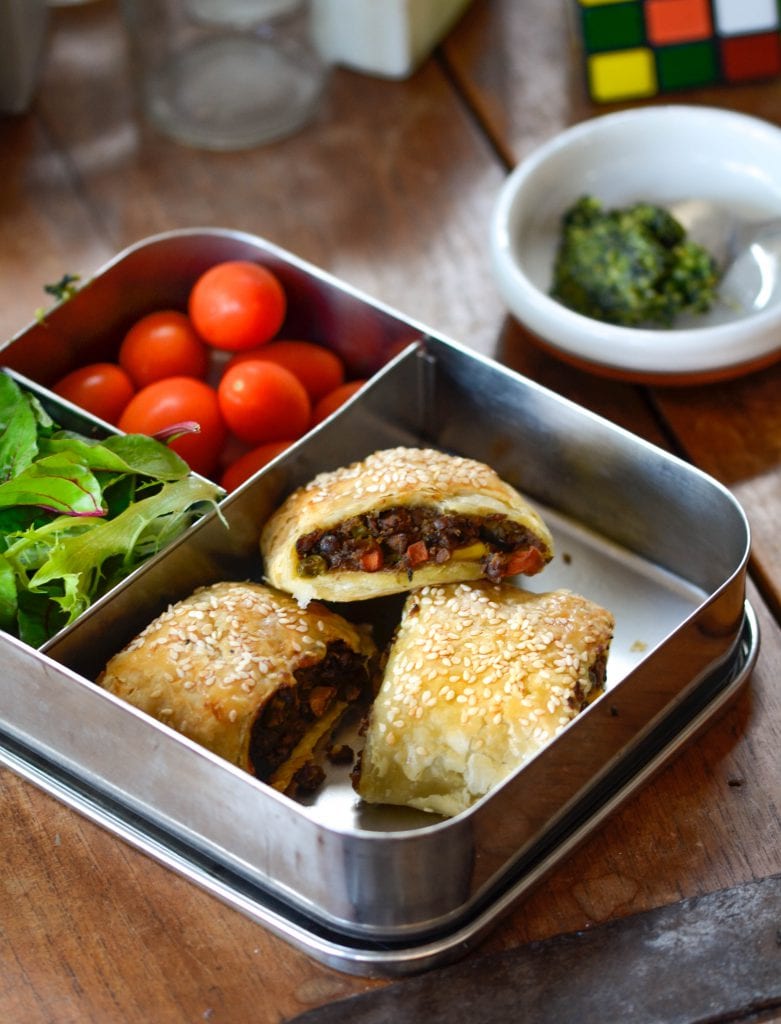 Creamy Bacon Pasta Bake
Kale and Cannellini Bean Minestrone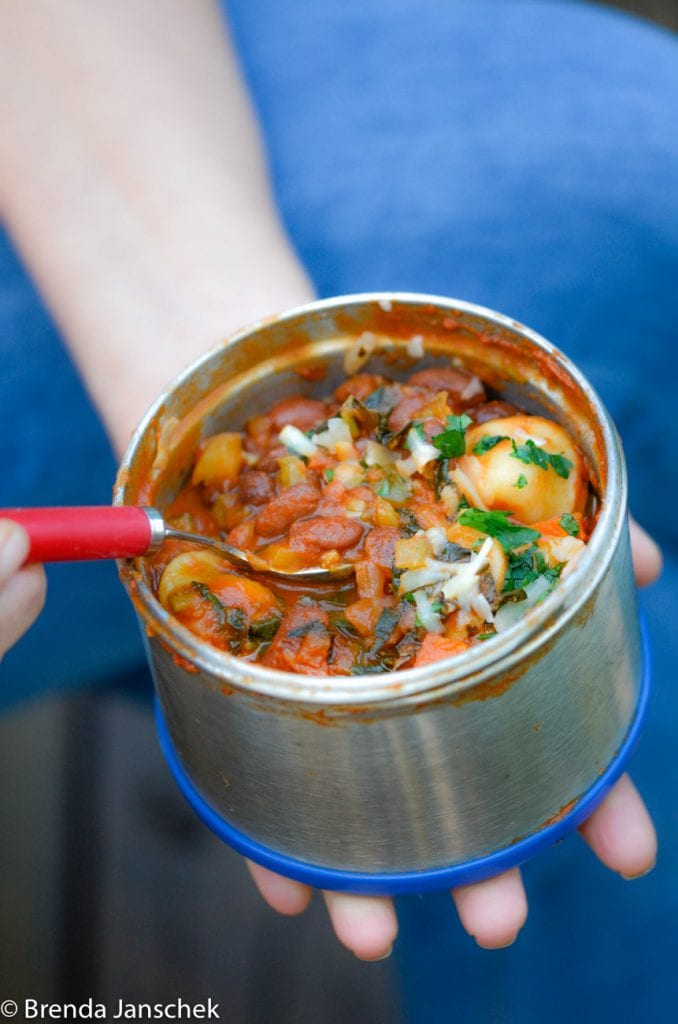 If you're looking for some sweet as well as savoury recipe inspiration, take a look at my new recipe ebook which is getting rave reviews, Easy Wholefood Lunchboxes.
It's packed with 40 delicious nut-free, refined sugar free sweet and savoury recipes which have all been kid-tested and approved!
If you make this recipe please do take photos and send them to me.
If you share them on instagram, remember to tag me @brendajanschek. Otherwise feel free to pm me your photos via Facebook. I get a total kick out of seeing you bring my recipes to life.
While you're here, take a look at The Best Kids Lunchboxes for Kids(and the whole family), 10 Savoury School Lunchbox Ideas and 17 Sweet and Easy Lunchbox recipes.
Bren x

product id="16264″]
As far as breakfast cereal goes, I always say, "you may as well eat the box', it's probably more nutritious than what's inside! Here are 5 things to think about before you reach for the boxed cereal in the supermarket.

Download Now