5 Pantry Items I Can't Live Without
I really believe that a well-stocked pantry is the key to making home-cooked meals a breeze.

I have lots of favourites in my pantry but below are five items that I can't live without.
Most of my pantry staples can be sourced from my one-stop-favourite-shop, organic wholefoods online store, The Wholefood Collective. They offer amazing quality ingredients and value for money and they stock all my favourite products and I don't even have to leave the house!

Extra Virgin Olive Oil
I either buy Cobram Estate from the supermarket, or this Organic Australian Extra Virgin Olive Oil.
I use it to saute, drizzle over pasta and salads, and use as a base for my moisturiser, adding essential oils to it.
Extra Virgin Olive Oil helps us to absorb fat soluble vitamins (A, D, E) in our vegetables. These are vitamins our bodies can't actually absorb or utilise, unless there is a fat present. The fat stimulates the production of bile which is what helps to absorb those fat soluble vitamins.
My Garlic Prawn and Pea Spaghetti has a generous lug of extra virgin olive oil as does this delicious Lunchbox Friendly Pesto and Roast Pumpkin Dip and this beautiful Super Cleanse Salad.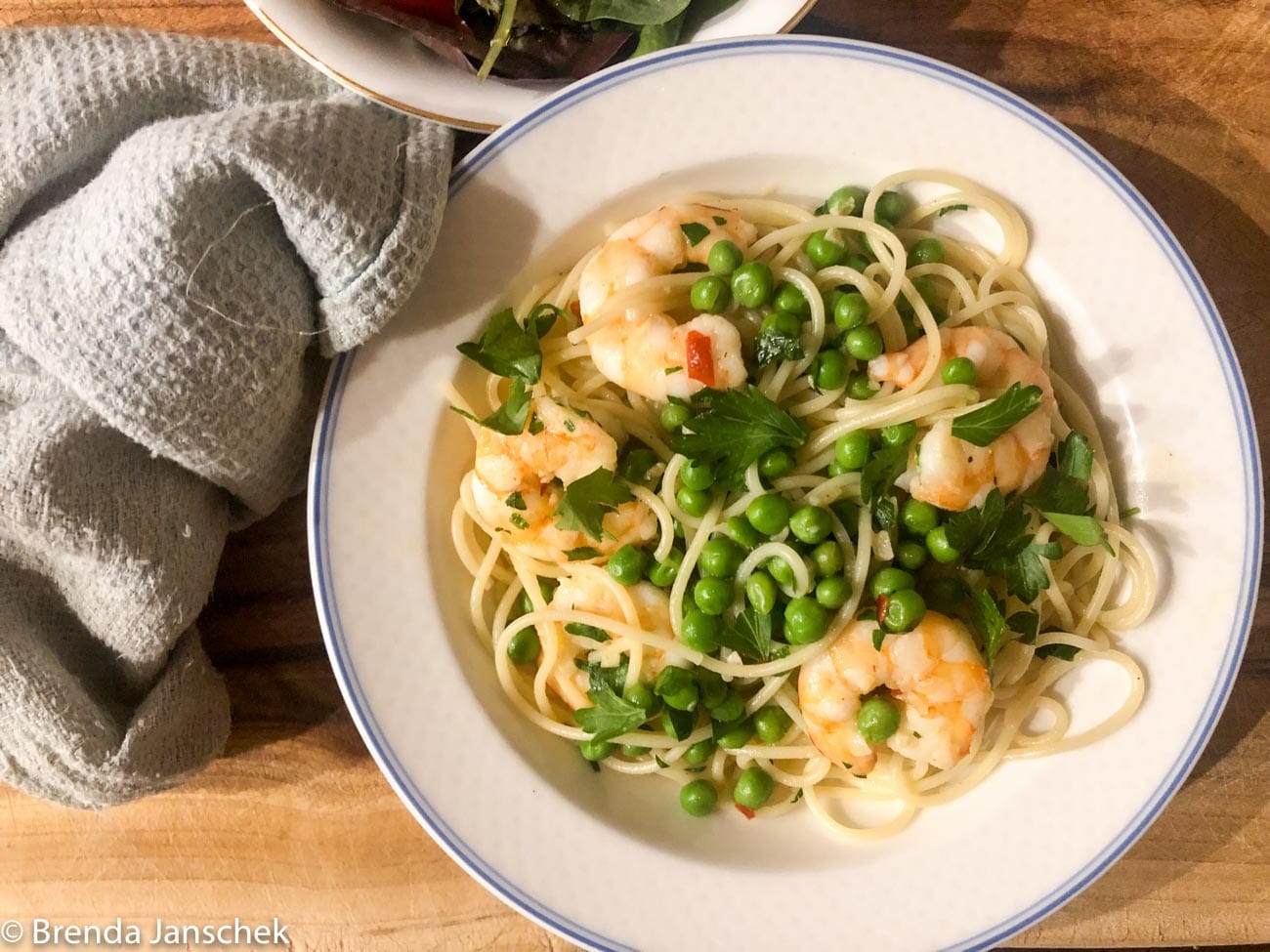 Dark Chocolate
This is less about being an ingredient which makes cooking effortless and more about making being a mum more effortless ? I particularly love a square of dark chocolate after lunch and I always go for 70% + dark chocolate. My current faves are Greens & Black, and Alter Eco. My daughter makes a batch of Choc-Chip Cookies every week so we've always got a good stash of Organic dark choc-chips in the cupboard too.

Nuts and Seeds
Nuts and seeds contain healthy, unsaturated fats and they pack a powerful punch of vitamins, minerals and fats. They protect against heart disease, manage inflammation, reduce LDL cholesterol and maintain brain function.
I always buy my nuts and seeds organic because once they are picked and shelled, they are sprayed with pesticides and fungicides, and because they have a high oil content, these chemicals are easily absorbed.
Each day I throw nuts and seeds into smoothies, lightly roast them and sprinkle over soups, add to homemade granola, mix into bliss balls, pop onto yoghurt parfaits, blend into smoothies, or grab handfuls on the run.

Passata
A jar of passatta can help turn most ingredients into a meal.
The tomatoes are full of vitamins and antioxidants and fibre. Remembering that the health benefits of tomatoes actually increase with cooking.
Passata ads rich flavour to Italian dishes, pasta sauces as well as casseroles, slow cooker meals, soups, Mexican, curries and pizza sauce. I also spoon it on top of chicken, veal or fish, shake on some herbs and grate on some Parmesan cheese for a quick, tasty little dinner. I grab mine here.
Pictured below is Kale and Cannellini Bean Minestrone from my Easy Wholefood Lunchboxes recipe ebook.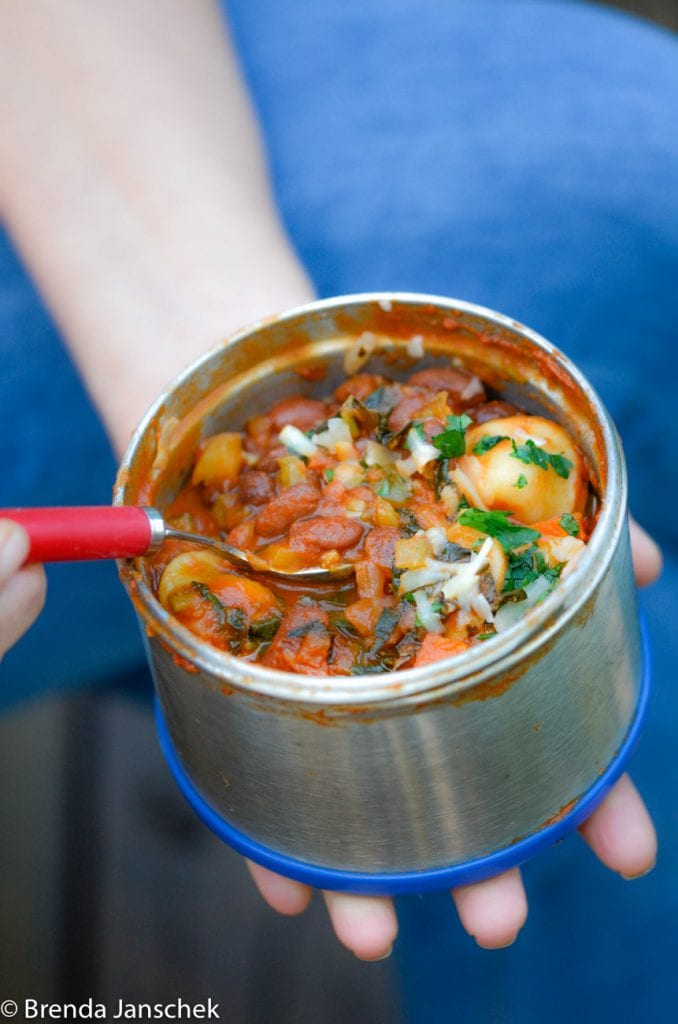 Peanut Butter
My blog is littered with sweet recipes which include peanut butter, from my No-Bake Chocolate Peanut Butter Balls, to my Peanut Butter Slice, because I darn well love the stuff!
It's a great source of protein, and essential vitamins and minerals. My kids love it on sourdough toast with a scraping of raw honey, slices of banana and a shake of cinnamon and sometimes late at night you can find me eating it right out of the jar. Grab some here.

There you have it. What pantry staples can't you live without?
How about healthy fats. Want to know more about my faves? Find out about three of my faves here.
Bren x

Packed with 40 delicious nut-free, sweet and savoury wholefood recipes your kids will love!

Add to cart

$14.95
As far as breakfast cereal goes, I always say, "you may as well eat the box', it's probably more nutritious than what's inside! Here are 5 things to think about before you reach for the boxed cereal in the supermarket.

Download Now